Monday, November 26, 2012
Thursday, November 15, 2012
DAY TWO :D
As I said yesterday, I planned to recreate the photo which came out perfect but my arm was blurred... I asked Tasso to help me because I didn't want to waste time and light haha...
Unfortunately, he didn't let me know that the photos were coming out too dark due to the light changing as the sun set and the settings being wrong on the camera :( I lightened them up a bit to put them on here and I am unsure if I will use any of the ones that came out nice for the competition... I shall decide soon :D
Though... Onwards to the photos! I shall share a few...
Wednesday, November 14, 2012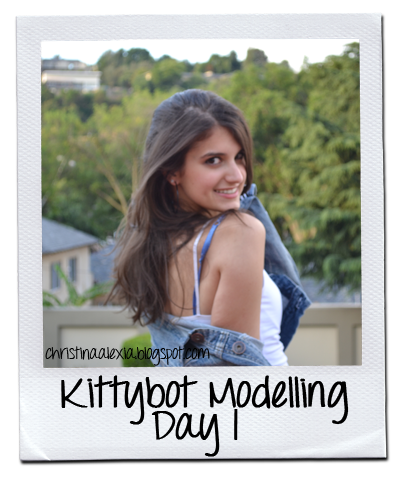 A magazine is having a sort of "competition" of where you send in a full length photo and your measurements, and you may get chosen to be featured in an issue of the magazine. This is to help start building a modelling career if someone would like to pursue that.
I've always wanted to do modelling but I really had no idea where to even start, so many agencies are scams and at the end of 2006 I joined an agency but they wanted a ridiculous amount of money to make me a portfolio, and I obviously couldn't get hired without a portfolio so I dropped that idea and focused on school which turned into University.
University has been quite hectic and hopefully this year went as planned, which means that next year I'll only need to do one subject, which could mean that I'd be able to do part time modelling which would be awesome :D
I set out on a journey today to take the full length photo which the magazine requires. Unfortunately, I didn't get one that was good enough :( BUT I got loads of other nice ones which I will share. Tomorrow I set out to recreate one of the photos which were perfect BUT I moved my arm so it came out blurred. All the photos were taken with the timer on 10 seconds, the camera either on a chair propped up with books, or on a tripod, or then held by me, unless otherwise stated.
Onwards to the photos!