Shaun left for New York today and I went to the airport to bid him farewell. When I left the airport, I saw flashes of lightning in the sky towards the East side of the city so I was worried it would start to rain while I was driving (and on the highway :O) but thankfully it didn't start to rain. Actually, when I got home, the sky was CLEAR.
Though at around 22:25 the skies turned mean and there was a lot of flashing in the distance. I thought for a moment that the storm wasn't even going to happen because the distant flashes kept happening for a while BUT a HUGE storm came upon us (almost) out of nowhere.
Onto the photos! Click read more to see the photos :)
I think the sky looks pretty epic in this one :)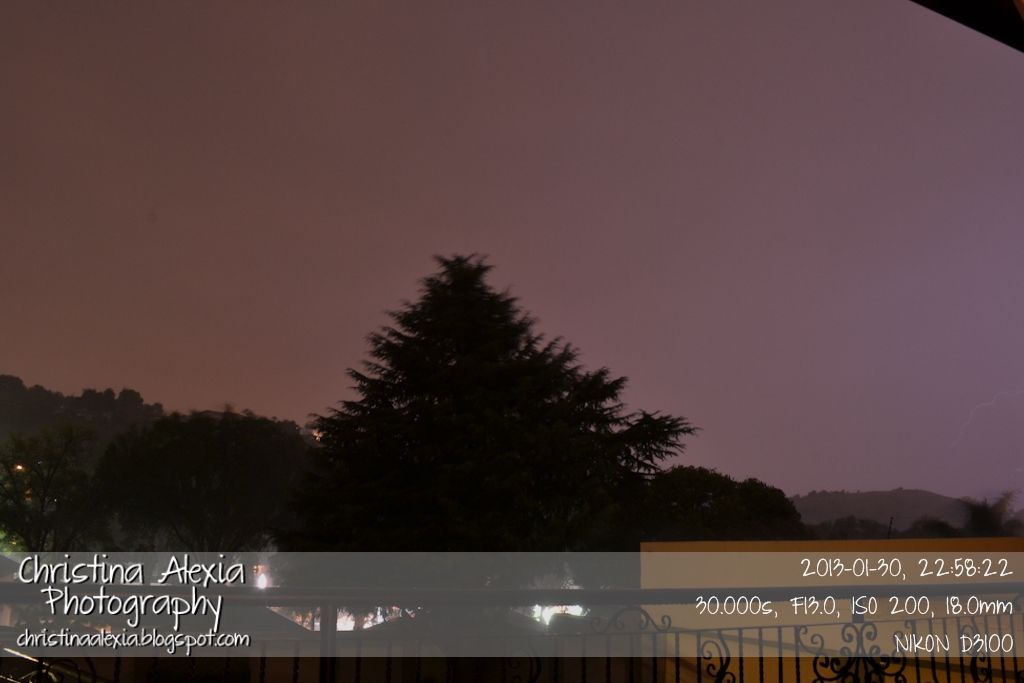 Tiny bit of lightning in the corner... Also it is so cool how you can see the movement of the trees.
Pretty!
THIS BOLT!...
That bolt scared me A LOT. As soon as it flashed there was a HUGE thunder and something in our electrical board tripped. I've edited the photo here so you can see the bolt a bit better and also a bit differently too :)
After the big bolt, a big gust of wind came through and blew hail and rain into the sunroom so I had to pack up haha! Though I am so glad I got these photos :) I am very happy with them. Our fax machine beeped three times while I was taking photos though, so the phone line was obviously hit along the way. Crazy stuff.