We had a huge thunderstorm this evening and I was woken up from my nap when the storm got hectic (and the lightning proceeded to strike the phone line). Towards the end I whipped out my camera. The photos speak for themselves. Click read more to see them :)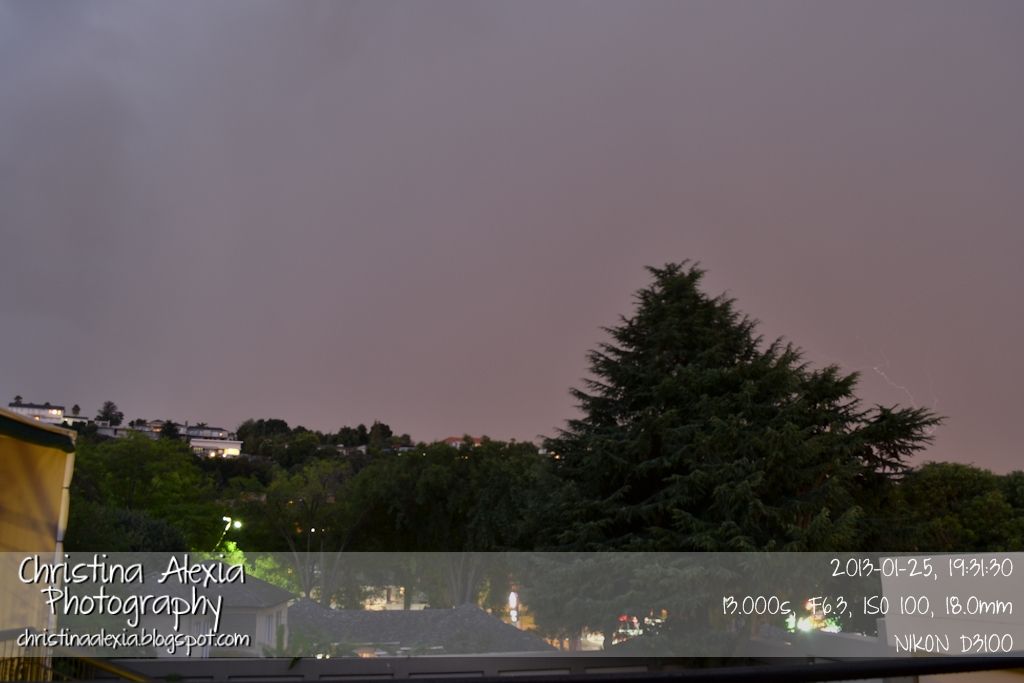 Little bit of lightning in the back.
BEST.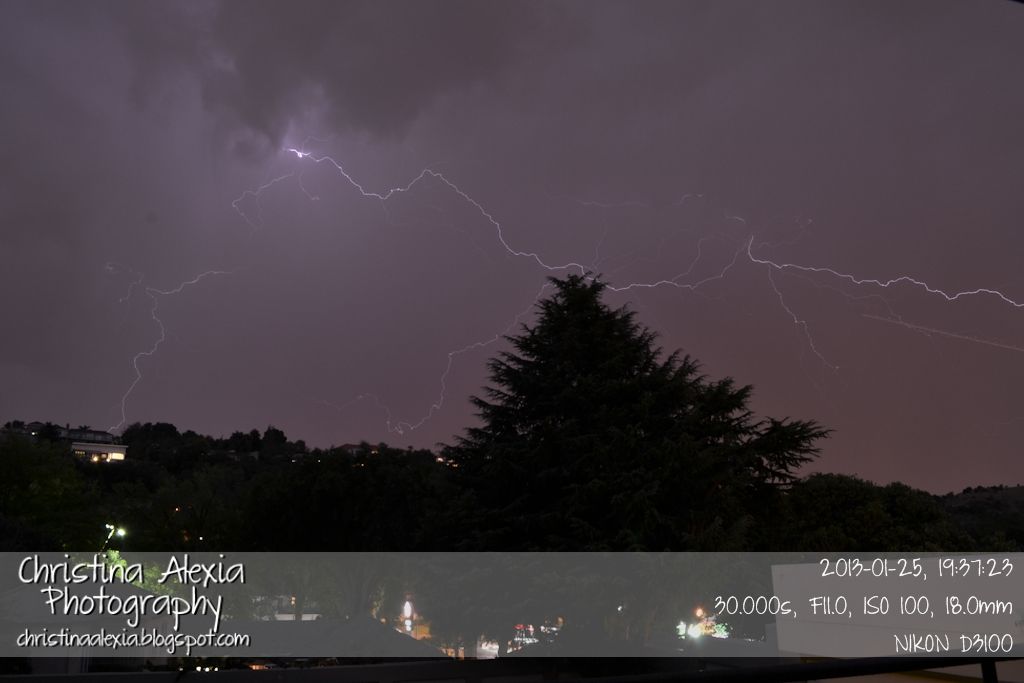 A plane flew past as is seen in the right hand side of the photo.
The storm died down and as far as I can see the sky isn't going to be doing this again for the next few hours... Though I am so thankful I was able to capture some lightning :) I've been wanting to with my Nikon for so long! I also managed to get the lightning photos quite close together in time (as seen via the timestamp information). I stood there for a while trying to capture more but I was missing the lightning or it was becoming flashes without bolts.
Either way, I am happy :)