Note: LOTS OF PHOTOS :P
After my insane week of tests, I wound down on Friday evening while revising for yesterday's test by doing my nails. It was a practical test that we had to do on the computer so it was easy to study while my nails dried :)
My brother went to the shops on Friday and I had been thinking about Essence's Special Effect Topper 11 Disco Disco. So while he was there I asked him to go to the Essence stand and get it for me. He wasn't sure which one I wanted (at the time I didn't know its name, just that it was "pretty sliver glitter") so he sent me photos of the polishes that were there.
I told him which one it was but then I saw Essence Special Effect Topper 10 Glorious Aquarius in the photo and I was torn between the two! He said that Glorious Aquarius was pretty and "different" because of the turquoise glitter. While I was being indecisive he said he'd just get both lol :)
SO HERE WE ARE! Me and my two new polishes and a pretty mani :D I was originally going to layer Glorious Aquarius over Essence: Colour and Go 55 Let's Get Lost but I decided to go for the black base instead.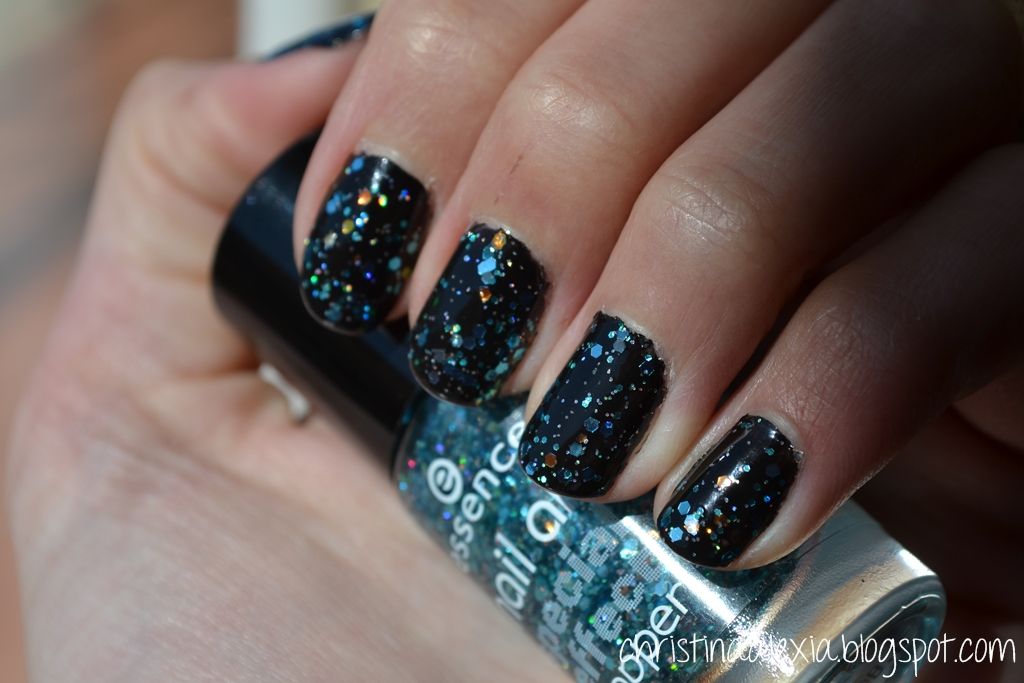 I really like that there's specks of different coloured glitters.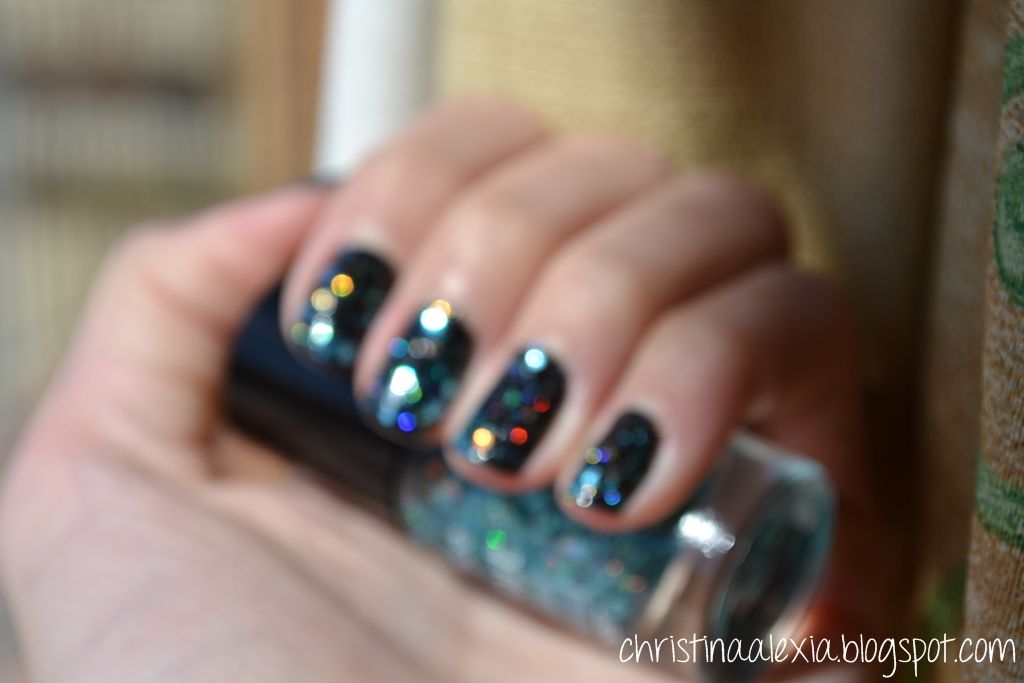 Sparkle sparkle!
My special someone said that my mani reminds him of bowling balls! I thought that they resembled stars in the sky, sort of like galaxy nails :)
For this mani, I used:
Charlie by Revlon - 003 Samba Nights
Essence - Special Effect Topper 10 Glorious Aquarius
Bottle photos! Such pretty, shiny glitter :)