My BlackBerry 9300 has had an array of issues, to name the most severe ones: battery problems and trackpad problems (signal problems is debatable). The most annoying is of course the trackpad and how it SCROLLS AROUND by itself while I type.
It first started doing that in February while I was walking and I guessed that something must have come loose which is why it did that only when I walked. Then it started doing that in the sun, then in the wind... Then whenever it felt like it! SO FRUSTRATING!
Sometimes it got so bad that the phone was unusable so I'd had to lock the keypad and wait until it decided to work (or press the trackpad down REALLY HARD which is uncool but hey, what can I do?).
My upgrade was due for this year and I decided to patiently wait until November. I got extremely frustrated yesterday when I was trying to type a simple message and the phone went beserk that I asked my mom to find out which day exactly the upgrade was going to happen because I wanted to make a count down. My phone is in her name so I thought it would be best if she asked in case they needed her information or something.
She BBMed me back: "You may upgrade from... TODAY!"
WHAT?! :D
I went into a frenzy of happiness and earlier today she asked for a list of which phones I'm entitled to with the upgrade and after my special someone and I did some extensive research, I settled for... The BlackBerry 9320 :D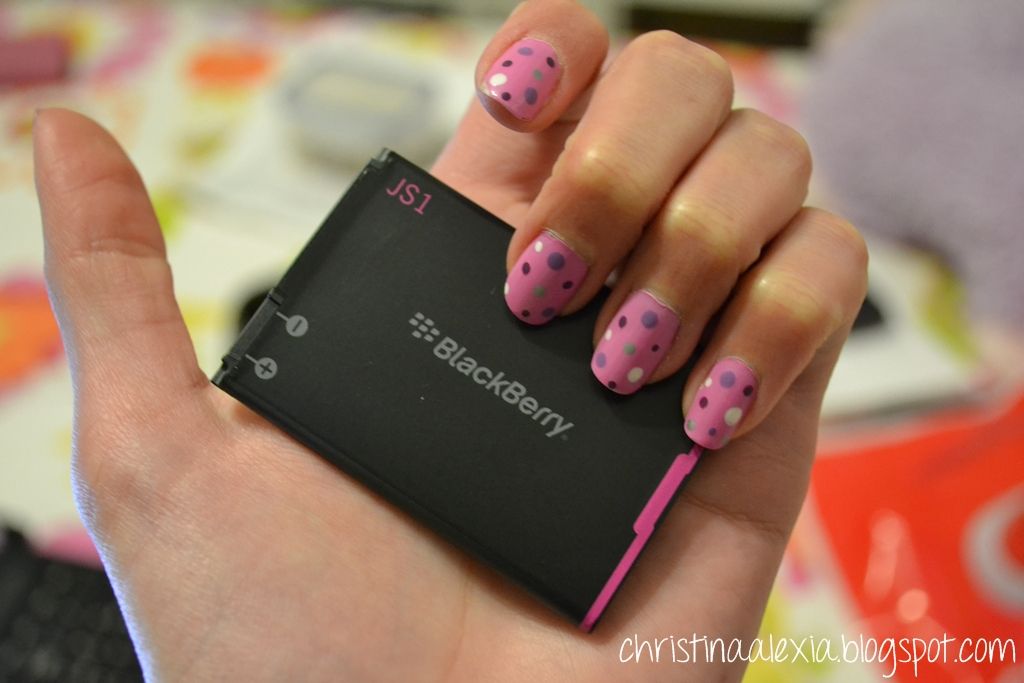 PINK! Matches my nails :)
YAY! It was not 5:17am lol.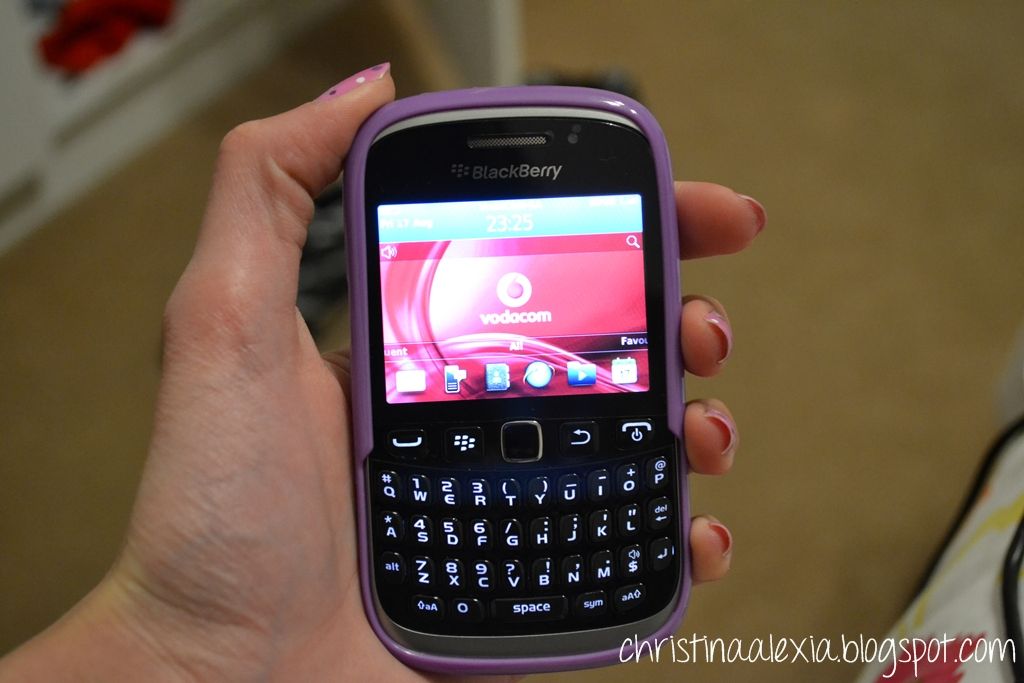 Hello World
It's here next to me as I type this, the process of switching between my old BlackBerry to this one was relatively painless. I used BlackBerry protect to transfer my contacts, notes and things like that over and I've manually re-added people to BBM.
This phone is so nice and the camera is really nice too :) I look forward to using it :D AND I CANNOT WAIT TO SEND MESSAGES WITHOUT RANDOM CHARACTERS IN THEM YAY!
We spent about an hour in the shop... Getting the actual phone took about 15 minutes (had to sign papers and what not) and then I spent the rest of the time trying to choose a cover LOL but I am happy with the purple one I've chosen :) it was either going to be purple or blue haha! We looked at soooo many different types of covers, I can't even describe :P The man at the shop said that the cover matches my nails and I said "they do today but they probably won't by the time the weekend is up" haha!