A few months ago, my special someone (at the time we weren't dating) sent me a picture of this mani:
The picture comes from Facebook... https://fbcdn-photos-a.akamaihd.net/hphotos-ak-ash3/540363_384500074929984_117040055009322_1069161_114002983_n.jpg
He challenged me to recreate this mani and I've been wanting to for so long! Last night I spent two and a half hours recreating it :) here's my version: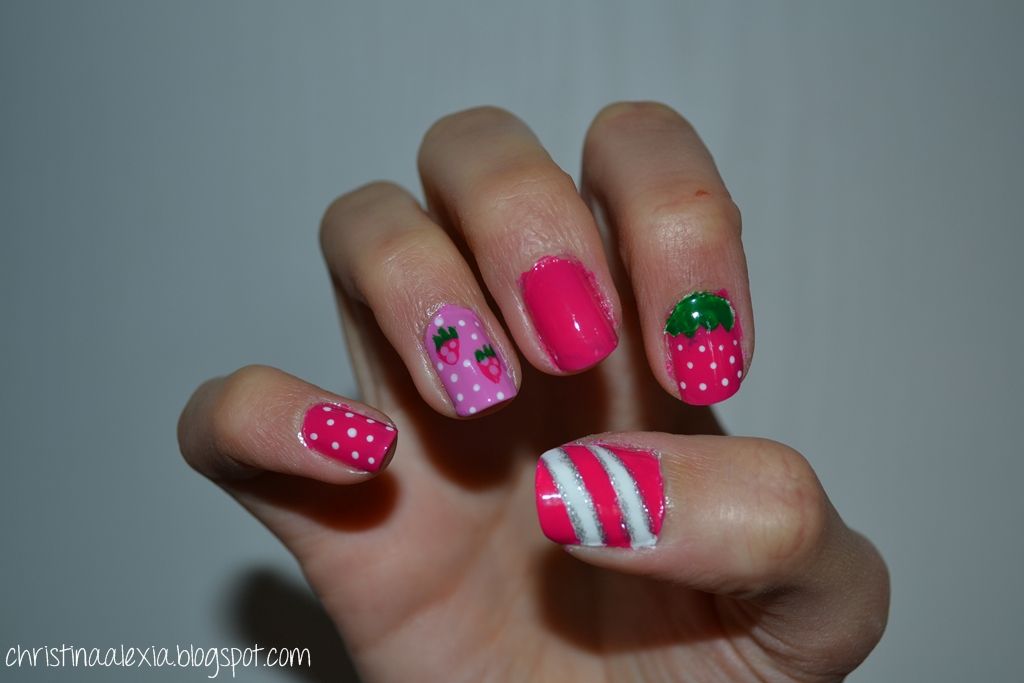 Right hand: pre (proper) cleanup :)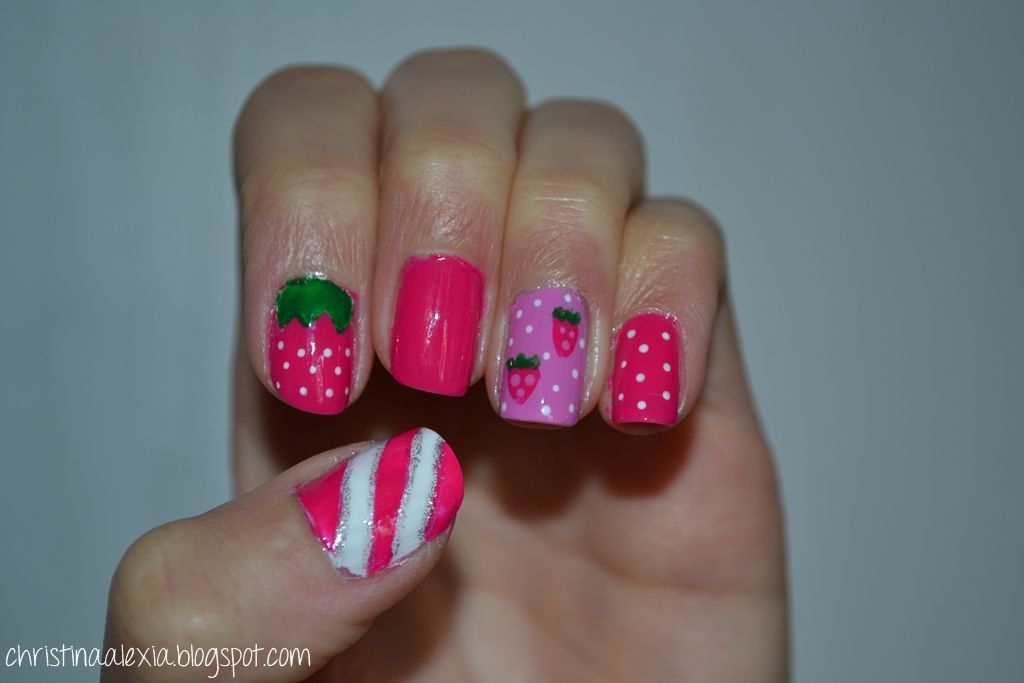 I took this after my shower.
I am very happy with the result :D
I believe this mani could've taken me at most an hour and a half BUT I messed up the left pinky finger so I had to re-do it as well as messing up my left index finger once and my right index finger three times... :(
The hardest part of this mani was the index finger strawberry leaves. The green I used wasn't coming out properly when I did my left index finger the first time so I had to redo it and decided to put white first and then the green on top. I struggled to get the "leaf" shape on my right index finger :( it's a bit messy.
For this mani I used:
Accessorize - Shade 24 Lilac Sorbet
Charlie by Revlon - 305 Pink Fever
L.A. Colors - Art Deco: NA918 - Bright Green
Passion - French White
An unnamed silver sparkly polish.
I also used Sally Hansen Insta-Grip Fast Dry Base Coat and I am SO IMPRESSED. It dried so fast :D I think I found my favourite base coat, lol :)