I've been enjoying my shiny glitter combinations, so I decided to go for a purple one since I had planned to wear a purple and white jersey on Friday for work and in the evening a white jersey.
I didn't want something dark so I chose Essence - 86 A Lovely Secret as the base colour. There's a slight glitter to it but I wanted extra glitter and I chose to top it off with Essence - Colour 3 It's Just a Little Crush. SO PRETTY. I enjoyed admiring the glitter :)
I took all the photos in direct sunlight.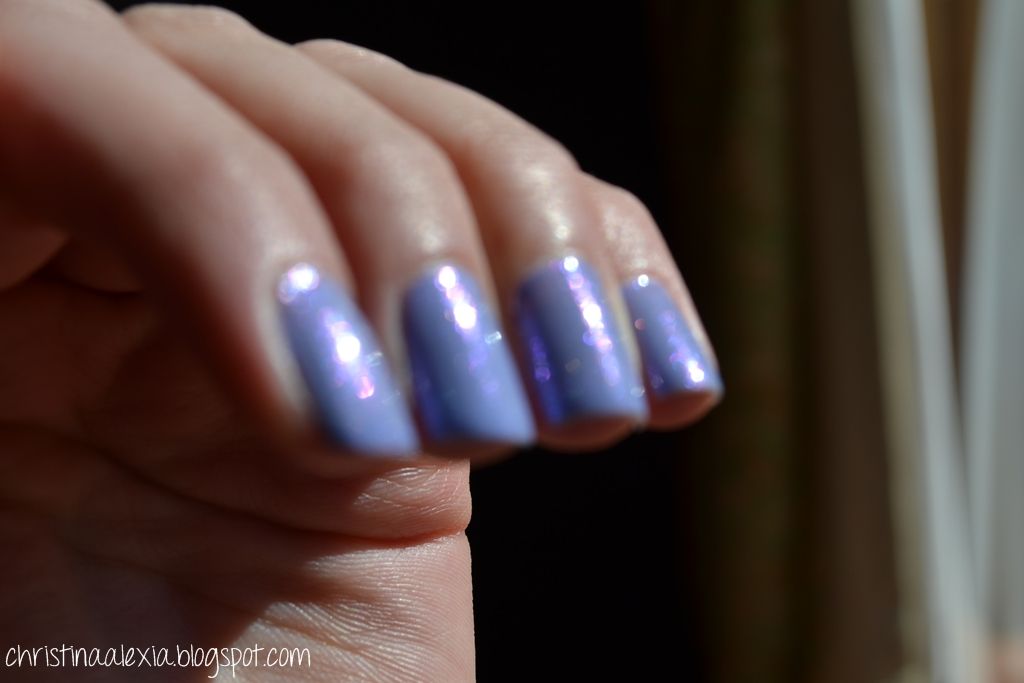 Pretty shiny glitter!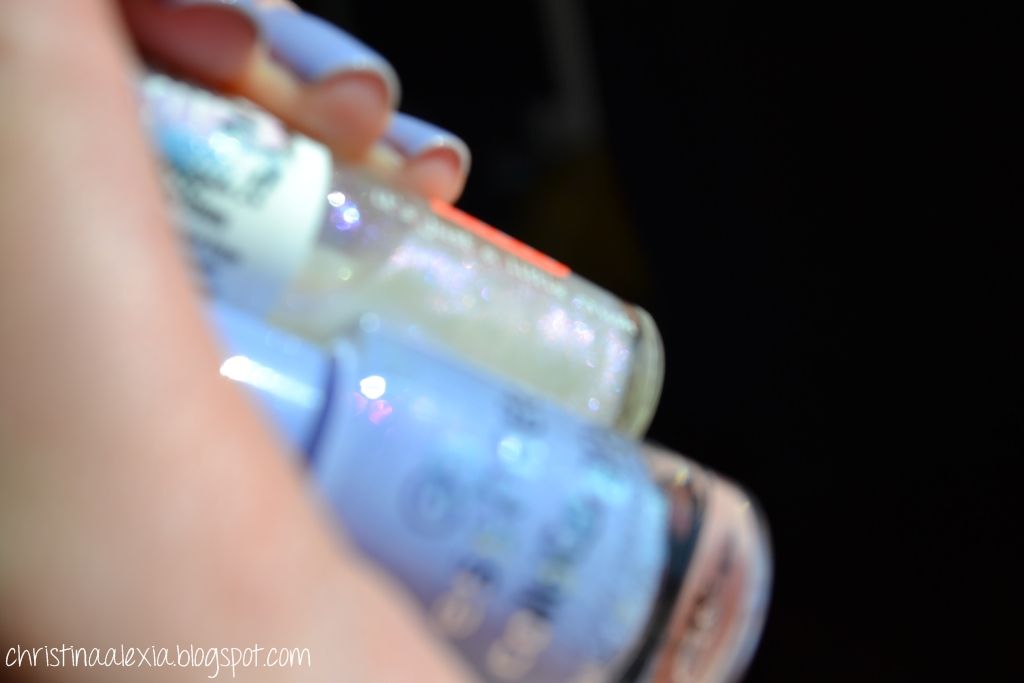 Bottle picture to show the shiny glitter in each.
For this mani I used:
Essence - Colour and Go: 86 A Lovely Secret
Essence - Colour 3: 05 Boys Are Back In Town - It's Just a Little Crush