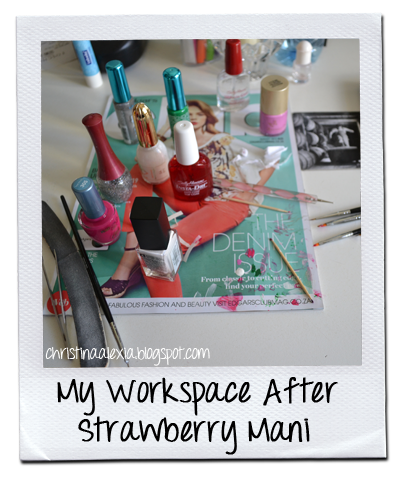 On RedditLaqueristas the other day, a user was asking everyone what they do when they freehand paint (see the post
here
). I commented on the post but yesterday I thought I'd take a picture to show everyone what my workspace looked like after doing
my strawberry mani
.
My desk tends to get into a huge mess, leaving me with lots of little things I can use as my "polish palette". Though I've been trying hard these last couple of weeks to keep it super neat and tidy so the only thing I had near me when I started to paint was the August issue of Edgars Club Magazine, lol :) OOPS.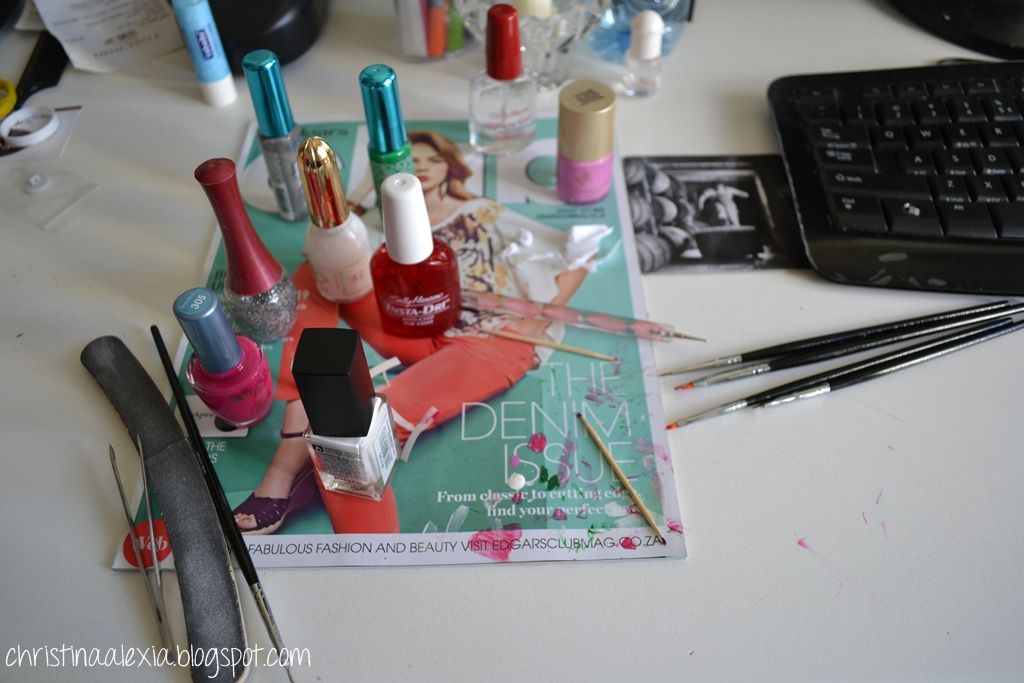 DIRTY BRUSHES :O and oops I messed my desk... AGAIN :)
I used this for both the dotting I did and the freehand painting I did.
I put some drops on the cover and went from there instead of pouring out the bottle. I added more drops as needed :)
I wanted to post this last night but I was busy downloading an OS for my BlackBerry which I am going to put on in just a few minutes, wish me luck :P