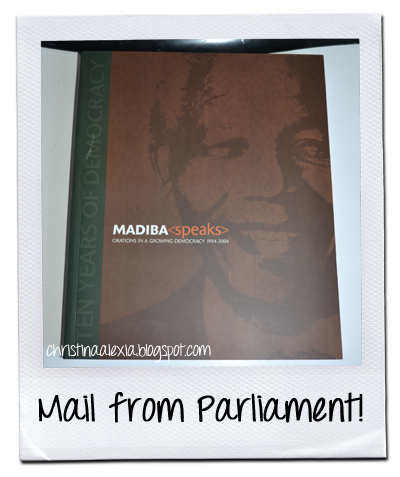 Last week Wednesday was Mandela Day and the Parliament of South Africa had a Twitter competition (
here
)... "We are giving away 67 copies of #MadibaSpeaks to the first 67 followers that tell us what #MandelaDay means to them."
My friend told me about it and I quickly Tweeted what Mandela Day means to me :) a little while later I was contacted by the Twitter account asking for my phone number and postal address :D
A few of my friends also entered and won and they got phone calls from Parliament asking for their details. Unfortunately, my phone call came through while I was in class on Friday :( BUT I did send my postal address through and just a few minutes ago my mail from Parliament arrived :D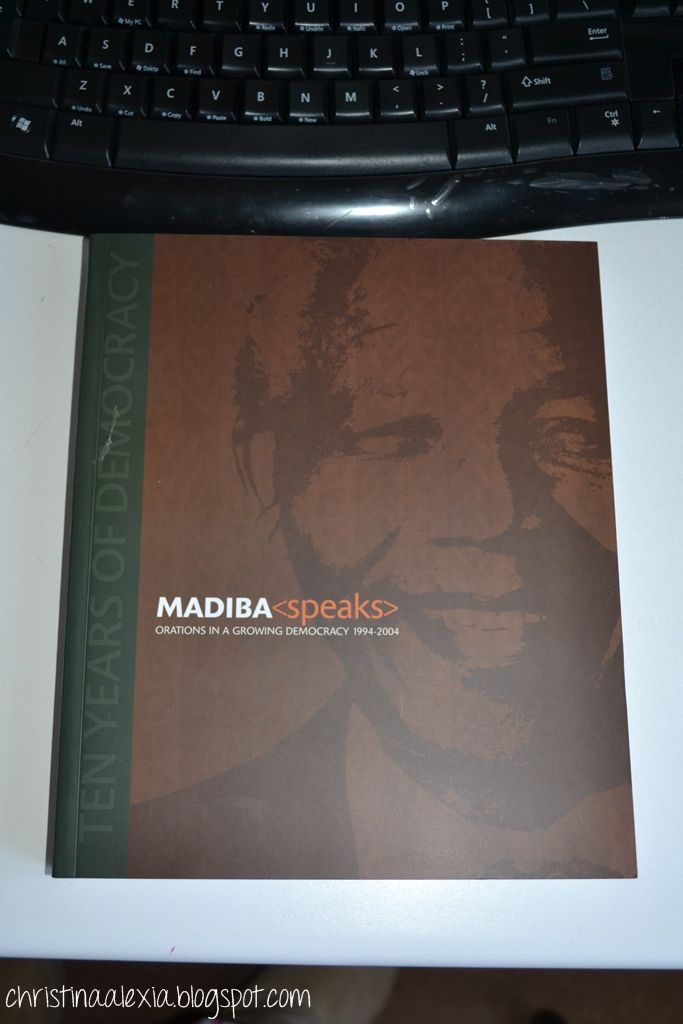 SO AWESOME :D
Now I better go get ready for University else I am going to be late.