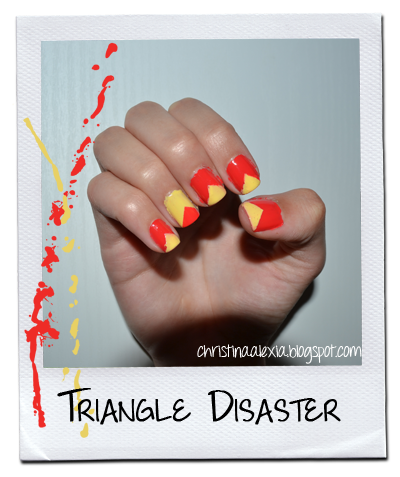 While searching for a nail art design to do... I came across this wonderful website:
PSHIIIT
and I looked through all her nail posts and found this:
Triangle on the Nails (Tutorial)
I immediately wanted to recreate this amazing nail art so I set out to do just that...
... and failed. Miserably.
Perhaps miserably is too strong of a word. But I was NOT pleased with my final outcome. It was too late last night by the time I was done so I had to just leave them as they were. The design is very cute and I love it but I am not happy with how it turned out :(
Excuse the mess on the sides of my nails, I took the photos after I came back from University and I hadn't bothered to clean up lol :)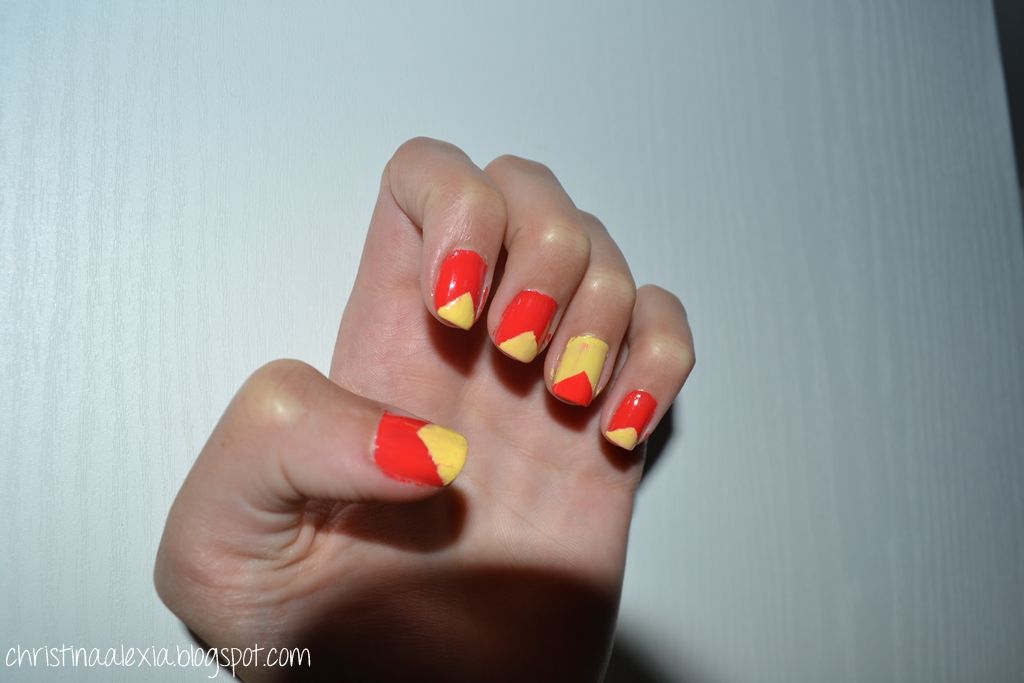 THOUGH... I did learn from this! And I shall share so if anyone does want to re-create this look (or any other tape mani for that matter), you have these important tips lol :)
Don't use thick tape (the one that has a rough finish to it). I found that it was very papery and the polish seeped under.
Don't use quick drying polish to do the triangles with this thick tape. The polish dries awfully on this tape and when you pull it, it kind of goes with the tape (i.e. it doesn't separate between what's on the nail and what's not on the nail). I had to either push the remaining parts down or pull it off and fill in with more polish and it ended up looking chunky and messy!
One of my friends said my nails are "cheesecake nails" which is cool because I love cheesecake! IDK, I am not too sure if the "goopiness" really shows in the photos, I can tell lol, but maybe it isn't really obvious. Though you can see that the orange ran into the yellow and small bubbles formed and what not.
I am going to go redo my nails now, lol :)
For this mani I used:
Essence - Colour and Go: 51 Mellow Yellow
Essie - 116 Tangerine