After a few minutes of deciding, I came up with a mani that I think looks awesome:
The photo isn't 100% clear though :(
I decided to do the base in black and the tangerine as dots for two reasons:
I was worried it would be overkill to have a totally tangerine dress and then tangerine nails.
The shoes I wore were black and I think this mani helps them pop out.
Overall, I am very pleased with how it came out!
The Christening was really nice. The baby didn't cry tooooooo much, he was upset though. Shame :(
NOW. Onto my mom's nails! I think we did a pretty good job with them, though I am undecided on the glitter finish haha :) I like how it looks though but I feel that the silver line plus the glitter is a tad distracting.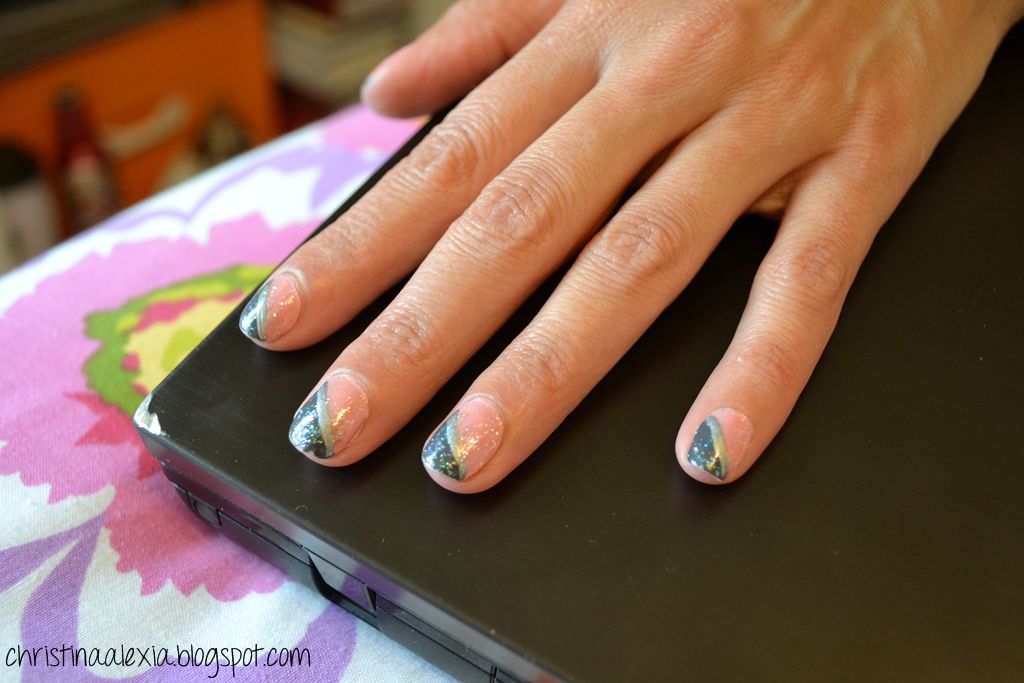 My mom was sorting out her photos on her laptop on my bed, lol.
For my mani I used:
Essie - 116 Tangerine
Paris - Shade 038
For my mom's mani I used:
Essence - Colour and Go: 35 Movie Star
L.A. Colors - Art Deco: NA912 - Silver
Rimmel - Lycra Pro: 294 Pink Of Me
Sinful Colors - Shade 871