Remember
this
mani from two weeks ago? My mom suggested I do it again (because I asked her what I should do with my nails, lol) but I decided to add the twist I didn't get to add the last time... MATTE TOP COAT!
I did this last night before I went to shower but I didn't manage to get all the stray polish off my skin, hence why I only photographed the mani today...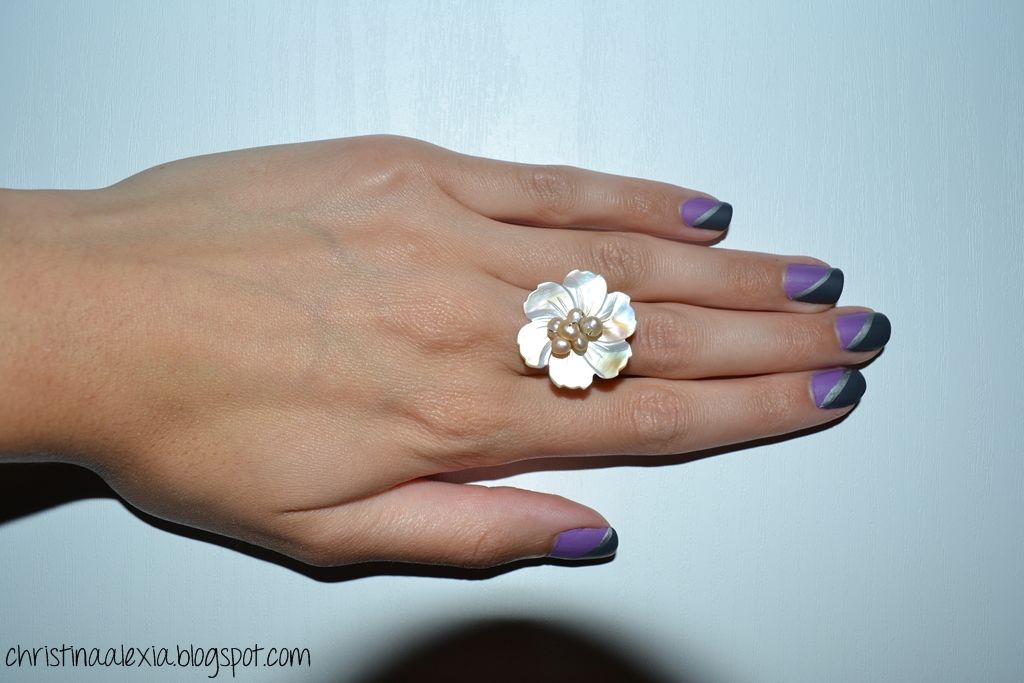 The black at the bottom of the photo is from the flash, I am not sure how to photograph close-ups with the flash and not have it do that... Hopefully I'll get to go on the free training for my camera soon! (The box came with a voucher for free training.)
Ahh these make me happy!
Actually... Today while in class, a MAN complimented my nails! The guy sitting next to me randomly said "I like what you've done with your nails! They're so nice!" :)
I used these polishes:
Catrice - 130 Lucky In Lilac
Essence - Colour and Go: 35 Movie Star
L.A. Colors - Art Deco: NA912 - Silver
Rimmel - Lycra Pro: Matte Finish