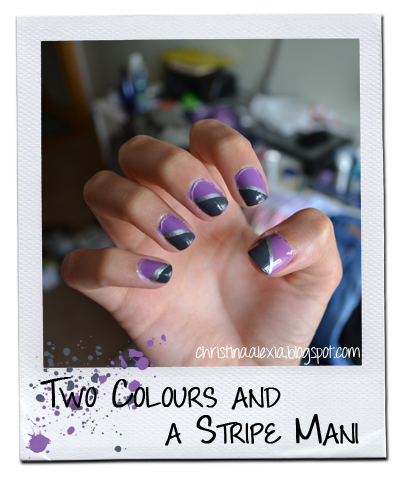 In the middle of my cleaning chaos, I made some time to sit down and fix my nails so that when I went to register for classes, I didn't look like I just walked out of a battlefield (lol).
I originally was going to do a simple dual-coloured mani. However, when I pulled the tape off the second nail, the grey polish pulled funny so the line was a mess. I whipped out my Art Deco polish and created what I think is a very pretty mani :)
My polish in the middle of my mess!
THE MESS IN THE BACKGROUND! Thank goodness it is blurred.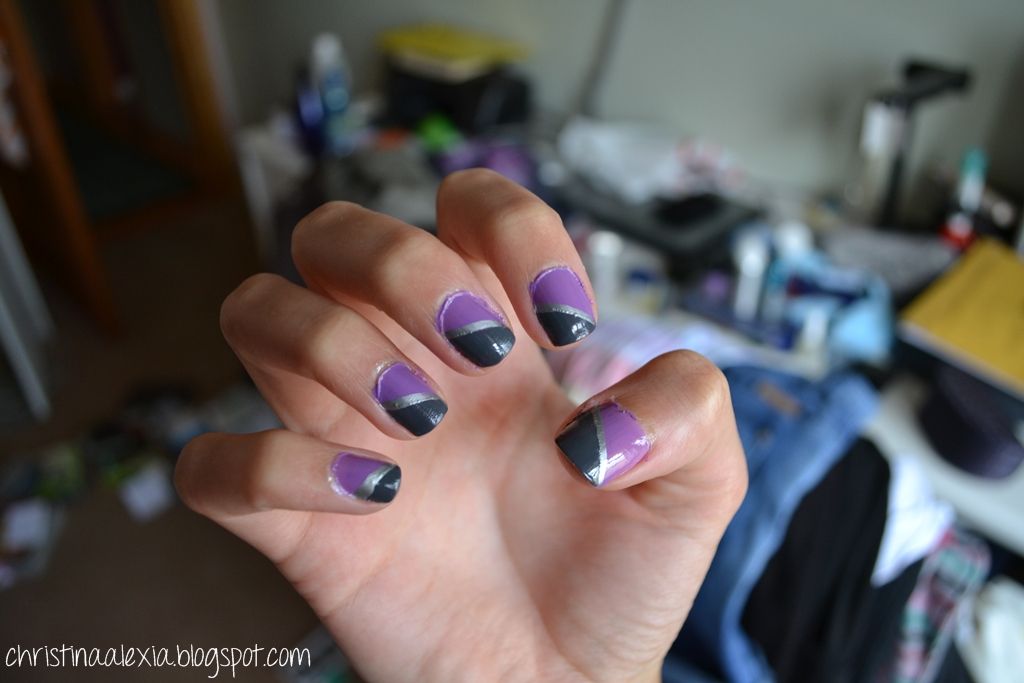 Concentrate on the mani, people, and not the background, lol!
I'm wearing gloves as I clean so I don't destroy my pretty mani! I wanted to top coat it with the matte polish but I fear that the nail polish is going to chip any moment now so I'll have to leave it out this time :( I'm almost done cleaning though... I am so excited for this room to be clean! My desk drawers are looking so much better already and that makes me happy :)
For this mani I used:
Catrice - 130 Lucky In Lilac
Essence - Colour and Go: 35 Movie Star
L.A. Colors - Art Deco: NA912 - Silver