My cupboards weren't in too bad of a state in terms of neatness, however I noticed that I often stood staring at the clothes, not sure what to wear, and going through each piece saying "no, no, wore that recently, no no, too small, don't like this...". I also noticed that anything new which I got was usually a mission to find a nice spot for since the piles of clothes on the shelves were so high and the hanging clothes were tightly packed.
I decided that I absolutely needed to do a "Spring clean" of my cupboard before University starts, and today was the day that this was to happen.
We're going out to my step aunt for lunch in a bit, but my mom and I managed to complete going through my cupboard with shelves. We decided to leave the hanging cupboard for later or another day.
There were so many small clothes! I didn't realise that the quantity was quite large until we actually layed out the clothes in piles on my bed... My cupboard feels so much fresher now!
T-shirts! Looks like a little but it isn't, lol.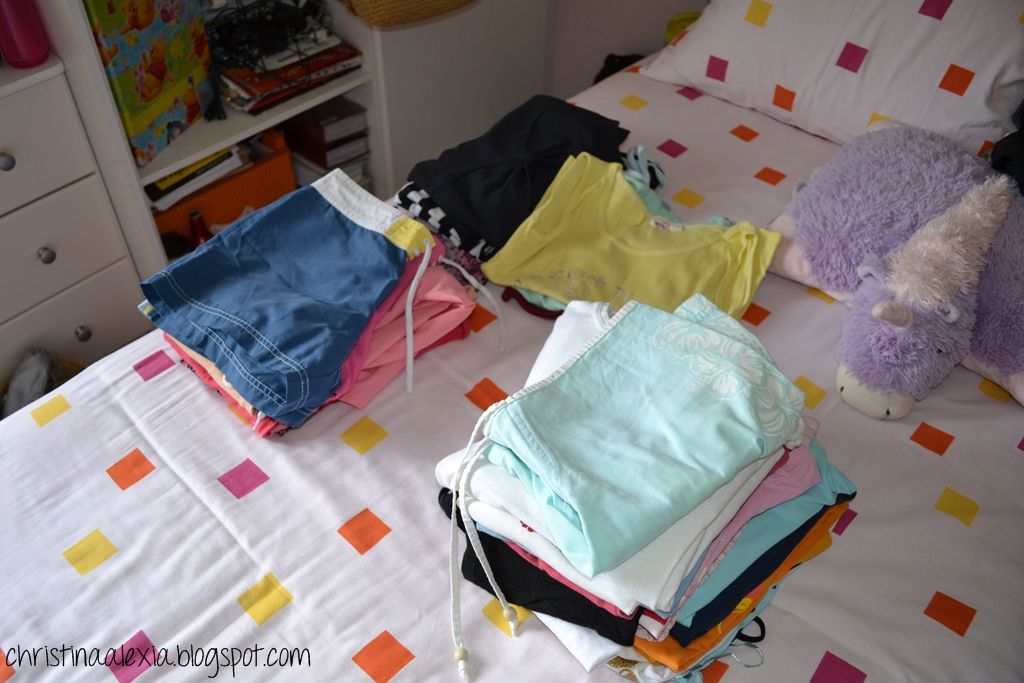 Shorts and other miscellaneous items.
I am glad that we got this done, such a relief!