[Note: I've updated this post to reflect my new watermark on my photos.]
Another rainy day! Though it was quite heavy rain...
My brother and I did our Maths lesson but everyone was making a lot of noise inside so it was difficult to concentrate. Plus the room was really humid so that wasn't nice :(
After the lesson, everyone (except the step grandparents) were in the second lounge/sun room talking nonsense. Tina and Mike had an intervention on me about my hair! They said that I should cut it short, that I am young and that it is the right time to experiment now etc. I am not keen to cut my hair very short but I've been considering cutting it into a different style for a while now so I'll see...
They tried to convince Alessia to cut a pixie cut, but she won't hear any of it haha!
We sat in there for a while, drawing and talking nonsense (and reading rubbish celebrity gossip crap in magazines). Everyone looked SO BORED lol it was really funny. Someone piped up that we should go to Waterberry's since it is a rainy day and we have nothing else to do so eventually we all got dressed (except the step grandparents) and we embarked on our journey.
When we got there, they told us that it was a FORTY MINUTE WAIT for table. FOUR ZERO. FORTY. It was already around 14:00 and everyone was hungry, I was in a lot of pain from being hungry and everyone was getting restless but Mike really wanted to eat there since he never has so we decided to wait it out.
The adults went inside to go wait while us "kids" stayed in the car. Tasso and Mario started to fart which made me angry so I left the car to go sit with the adults where I belong :P The shop sold a lot of things which you could buy (aside from the food you sit down and eat): jams, cheese, candles, spices, toddler and baby clothes...
We looked at the menu to prepare ourselves so when we got a table we could order quick and they had such yummy sounding food! They even had CHEESECAKE. Lots of different types of cheesecakes. They also had... GLUTEN FREE WAFFLES. What a score!
We eventually got a table and went to sit down.
Tina and Mike's smoothie.
Mario ordered ice-tea and it is called "Bos" after Rooibos tea.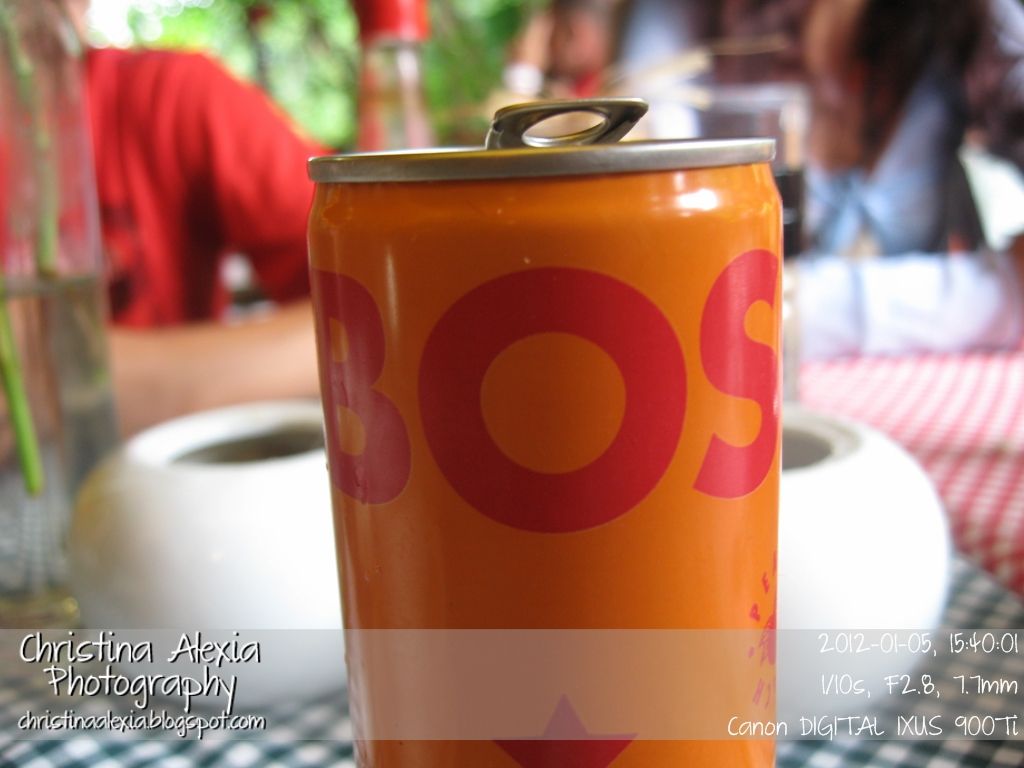 We ordered food and it was really good, and then we ordered pudding. We got four slices of cheese cakes and Mario got plain pancakes and Tina and Mike got pancakes with apples. The waitress said that their cheesecakes are really good but we were too full to eat them there so we took them home.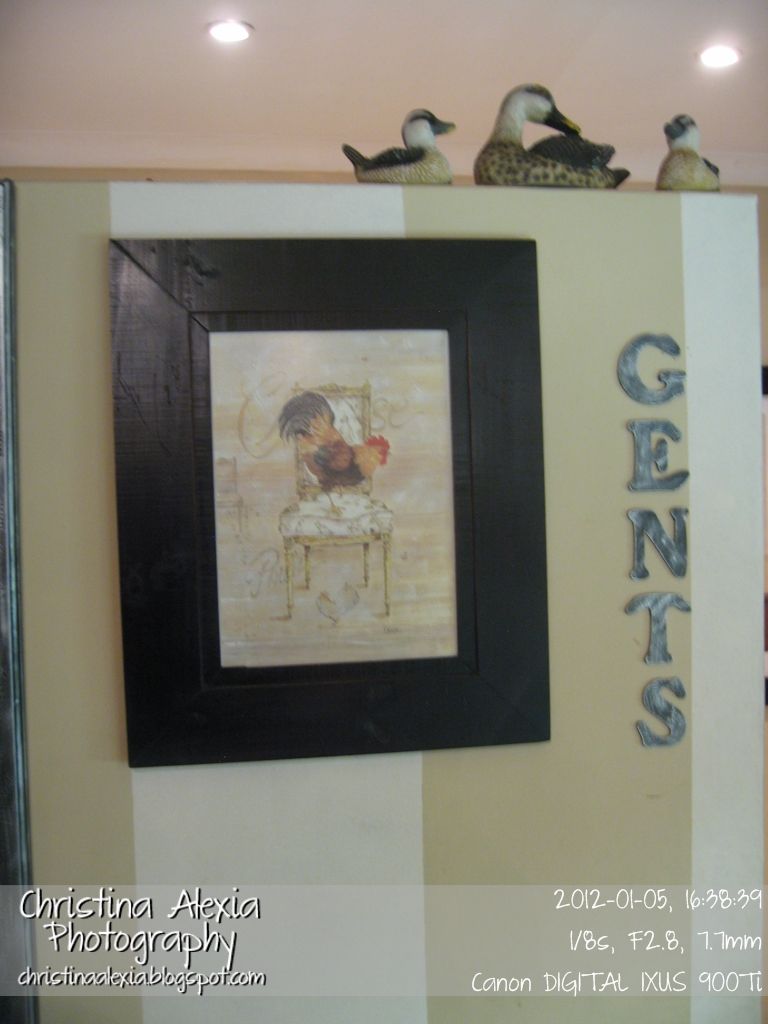 We went to Lifestyle centre again and walked around, went into some shops... My brother got a t-shirt, I got socks, Mario got a t-shirt and Alessia originally got thick framed glasses (without prescription lenses) but she didn't like them so she took them back and I think that's how Mario got a t-shirt (we went to another shop when they went back to exchange the glasses).
I was going to get a new bikini but they didn't have my size in the one I wanted :( we went to Exclusive Books and they had Super Freakonomics but the illustrated edition which was heavy and quite big (and expensive) so I had to leave it :(
We walked around a bit more and then went to SuperSpar. The adults took us home and went to fetch Gerry from the airport. A storm started while they were on the way back.
We then had the cheesecake!
Left to Right: Fridge Cheesecake, Hazelnut Nougat Cheesecake, Nutella/Chocolate and Nut Cheesecake, Berry-topped Cheesecake
The waitress told us that the nougat cheesecake was their most famous and loved one, and the most delicious. Alessia and I were both stuck between choosing the fridge cheesecake or the berry cheesecake so we decided to get one each and we'd share (we ended up sharing the cheesecake between all 10 of us). My brother chose the chocolate one and Tina got the nougat one.
The scoring: the fridge cheesecake and the berry cheesecake were both delicious and the best! The nougat one was so-so and the chocolate one was terrible.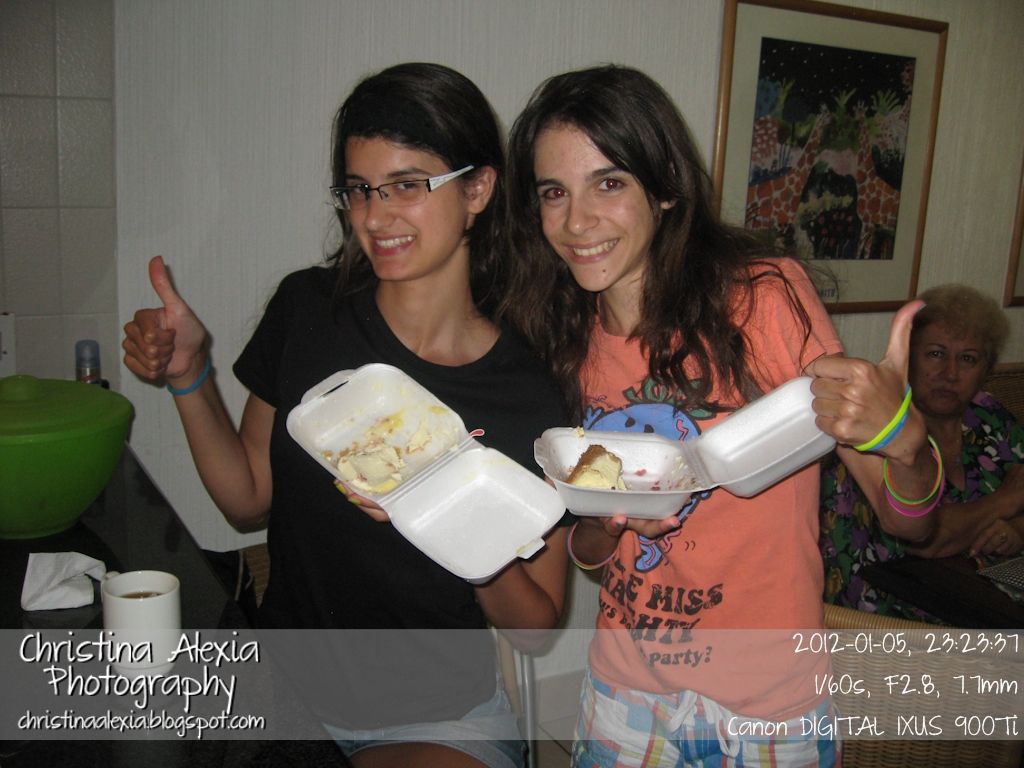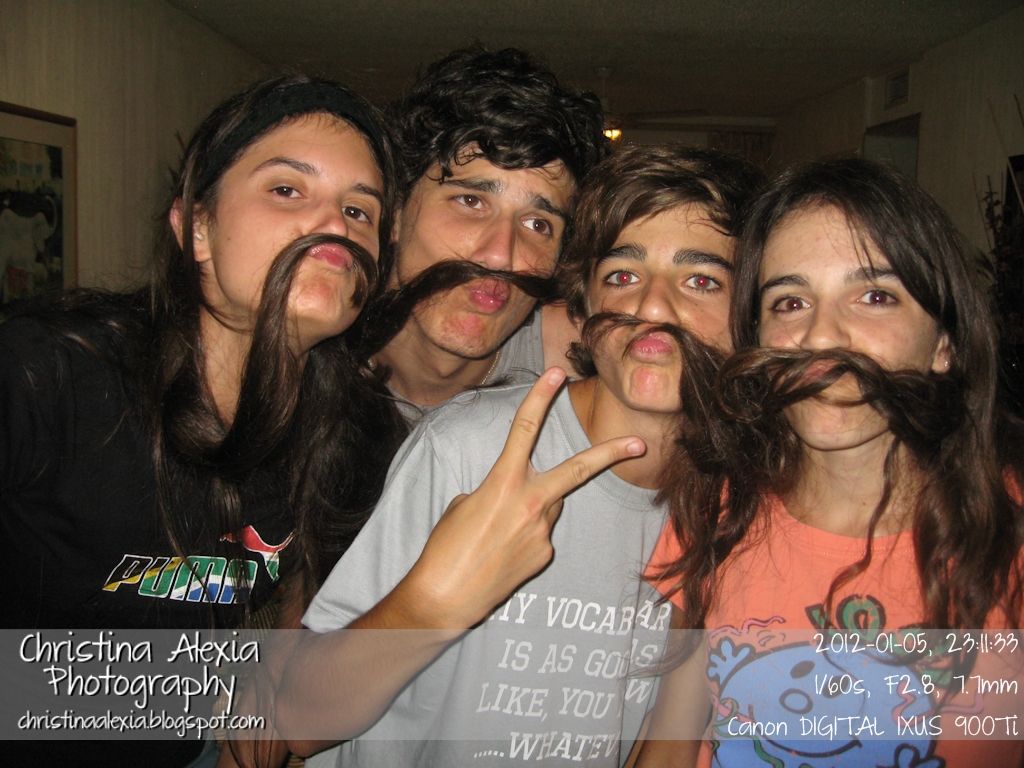 SILLY PEOPLE.