[Note: I've updated this post to reflect my new watermark on my photos.]
And so commenced our Maths lessons, lol. Tasso didn't want to work today but my mom said he had to haha! While we were working, everyone but the step grandparents went to the shops. Tasso and Alessia had finished their books and wanted to get more (well Tasso needs more, he has to read seven books for English for Matric) and everyone else wanted to go to the shops.
They were gone for soooooo long. Kreton and Tiana had gone to the pool so I met them there and we chatted for a while. Tiana told me about her grade one class, and showed me her swimming skills. It was fun! Giagia Filitsa came to join us, then my brother came... Then the horde came back (lol the horde).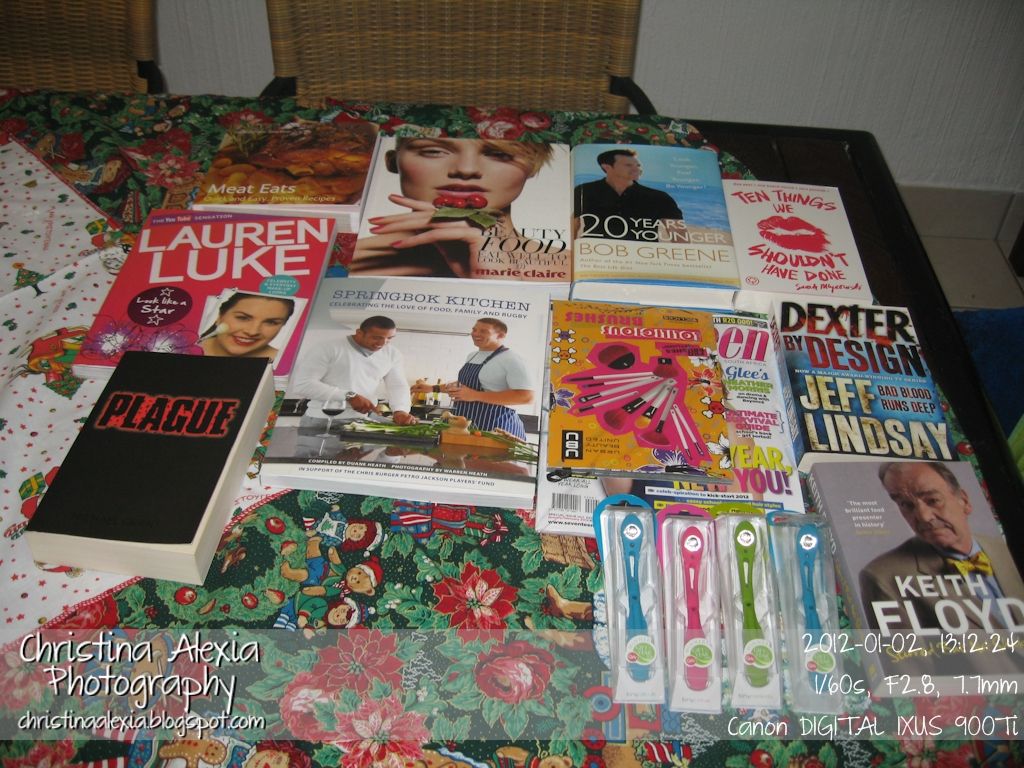 That's what they got. SO. MUCH. STUFF. They spent over R1000 at Exclusive Books! I had wanted to get Super Freakonomics but the shop didn't have it :(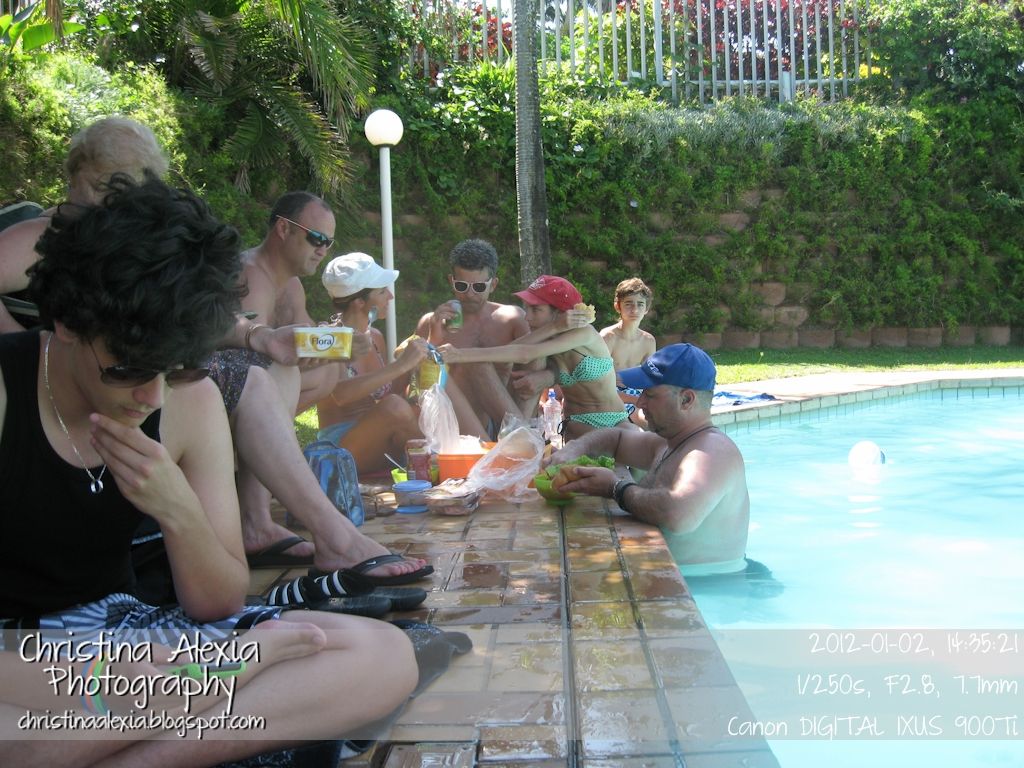 We made today into a pool day, bringing our lunch to each and basically overtook that side of the pool. People came and went, I think we scared everyone away really. Everytime we were at the pool, people left, and today was no exception.
My step dad has an underwater case for his camera but the camera hadn't been charged for ages so I only got few photos of Tiana under the water. The water wasn't even clear anyway.
At around 17:00 Tiana and Kreton went to shower and then they had to go :( boo! Shortly after they left, we got out of the pool and went to get showered and cleaned up.
My mom was doing washing and the tumble dryer had started to stop working during the cycle. It started doing this a few days ago and no one could figure out why, they guessed it was over heating... Then my mom saw this.
Disgusting! Absolutely DISGUSTING. That filter looks like it has NEVER been cleaned in the entire lifetime of the tumble dryer. HORRIBLE. I don't even know what else to say other than GROSS. There were three layers of different coloured fluff...
For dinner, we were going to get take-out curry but the shop was closed! Most shops were closed or then too busy but we managed to get Nandos.
FOOOOOOD. Lots of food.
A while after dinner, the boys decided that they wanted to swim and my mom asked that us girls go with them so off we went. I saw this guy chilling on the wall on the way up.