[Note: I've updated this post to reflect my new watermark on my photos.]
Today we had a beach day!
Tasso and I started off the day with our Maths lesson... He didn't do so good at Maths this year (Grade 11) and he really needs to pick up his socks for Matric so I've been asked to tutor him. We had a two hour lesson.
When the lesson was done, we joined whoever was on the balcony and I took some photos.
The gas braai.
After that, we got ready to go to the beach.
View of the apartments from the beach, our one is the one with the gazebo of course!
Mario got a cooler bag that's also a boom box! It has an aux cable connection so he connected his iPod to it and blasted some LMFAO... And dubstep. We had lots of fun on the beach, and we even swam! You can see my toe nail art in the photo that I took of my feet in the sand :)
After the beach, everyone went to the pool for a bit and I decided to go shower ASAP because I didn't want to be waiting to use the shower LOL. So off I went to shower and wash my hair. Everyone else showered too and got back into bikinis and shorts to sit on the balcony so I went to change haha. I didn't want to reapply sunblock though.
OUR ROOM AKA THE SAUNA!
This photo of the room where we are sleeping in... The room was really so small. The cupboard door that's open is the one where my clothes are in. There was no space to move or do much lol. I sleep on the side that's to the wall (which is awesome, I don't need to worry about the boys stepping on me hahahaha!).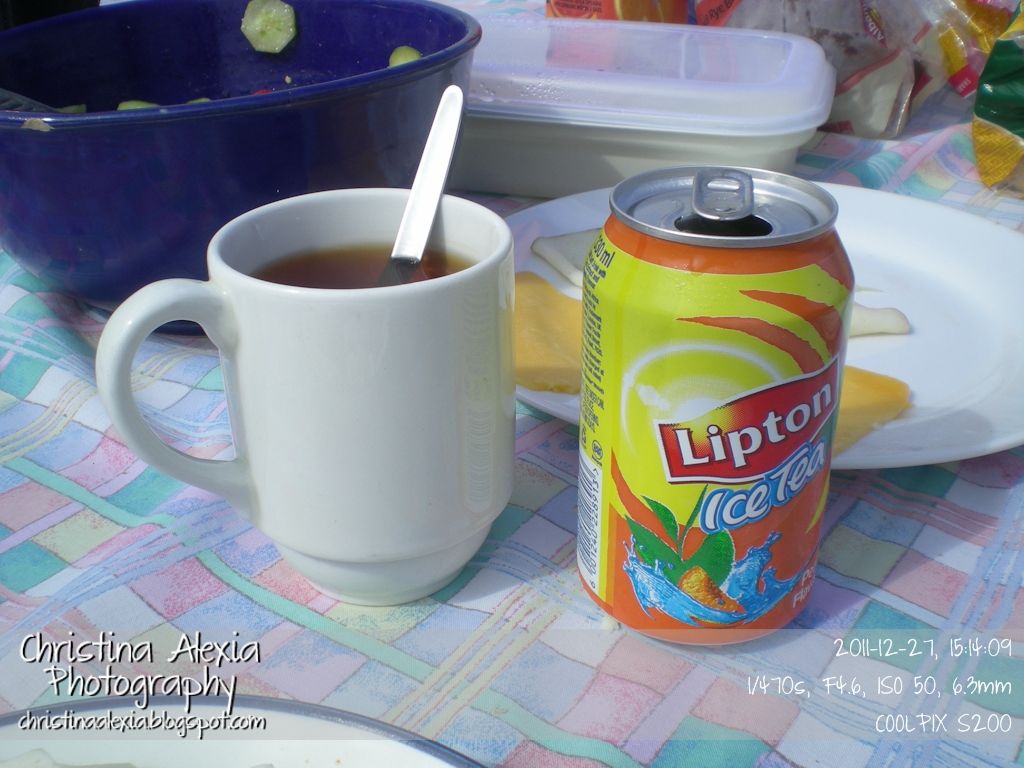 Snack and tea time!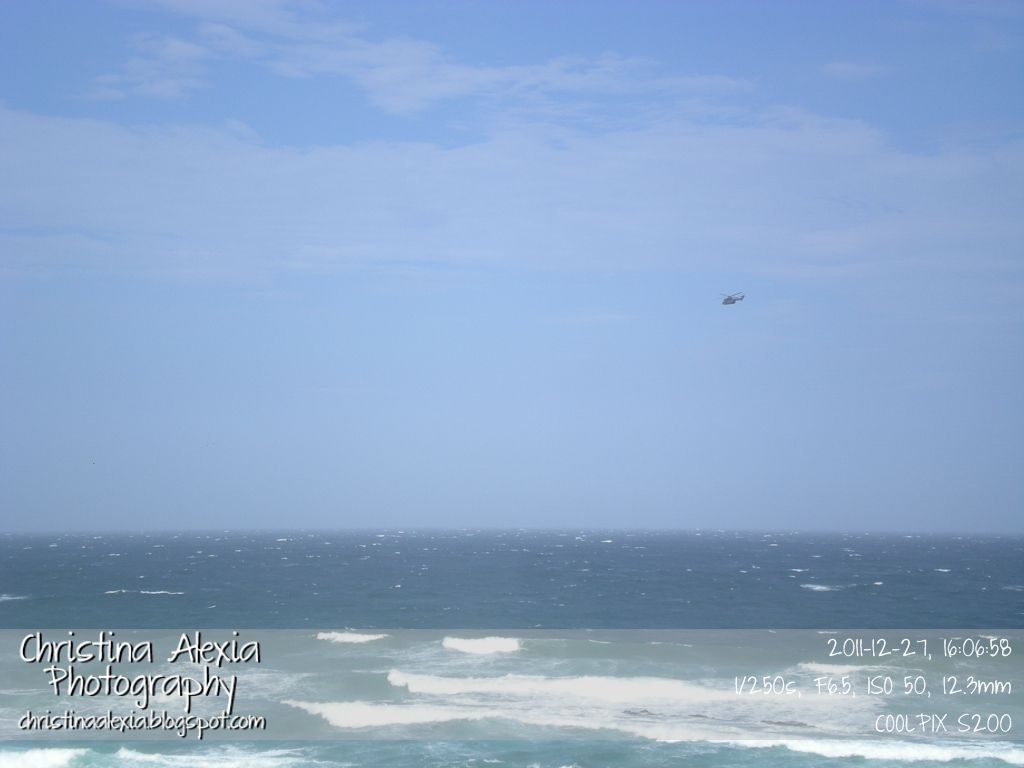 Army helicopter :O
While we were having snacks and tea, my step dad's cousin (so my sort of step uncle? IDK but his name is Kreton) and his daughter, Tiana, came to visit! They are staying in Ballito as well and arrived earlier during the day. Everyone did their own thing, the boys listened to music and BBMed, we were colouring in and everyone else was talking.
My mom's artwork.
My artwork.
After a while it got cold so I went to change... And lie down to read! The boys played music and were being silly.
My glasses got so icky from the humidity and sea salt that's in the air.
Then it was dinner time! We have Christmas tablecloths :) and we needed extra chairs! The apartment is only for 8 people, we are 10 people staying in the apartment and now we were 12 that were going to eat. Squish squish fun!
Tiana really wanted to go crab hunting. She was also really shy around me at first which was so cute but I started to talk to her about random stuff and she asked if I wanted to go with them to crab hunt. It started to drizzle though so we couldn't go crab hunting :(
We found fun in spying on the guido neighbours, though. They were making noise on the patio by the front doors of the houses, and we could clearly see them from the top bunk from our room. We filmed them, documentary style. Then when they went away, we went to make noise on the patio and filmed silly things :)
I also noticed my shoulders were a bit sore and I saw that they were red and a bit burned :( I got burned after my shower when I sat with everyone on the balcony without sunblock, boo!