[Note: I've updated this post to reflect my new watermark on my photos.]
Mischief...!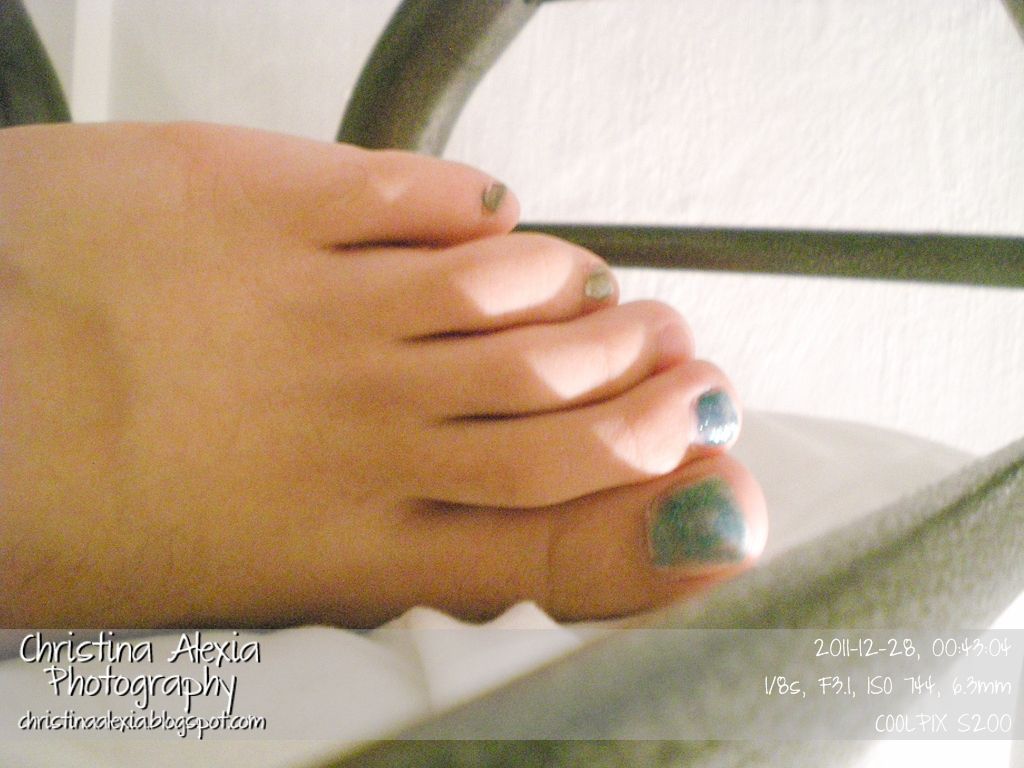 So last night, Alessia and I decided to be naughty and paint the boys' toenails. Needless to say, the boys were pretty pissed off but it was so funny and all the adults laughed.
Tasso and I did our Maths lesson (three hours today!) and... It started to rain. Rainy day. Everyone was so bleak and restless and started to make noise. Kreton and Tiana came over (they're going to spend every day with us) and with 12 people in the house... Things are bound to get noisy and crazy! :)
We were just chilling and talking and my mom told Tina about the sunglasses that she got me for Christmas that don't suit me so we are going to exchange them when we get back home. Naturally, Tina wanted to see. So of course, this started a chain of hilarious events. Tina and Alessia wanted to try them on, then my Tina asked Tasso for his Ray Bans (she is obsessed with them)... Then a modelling show started. It was hilarious!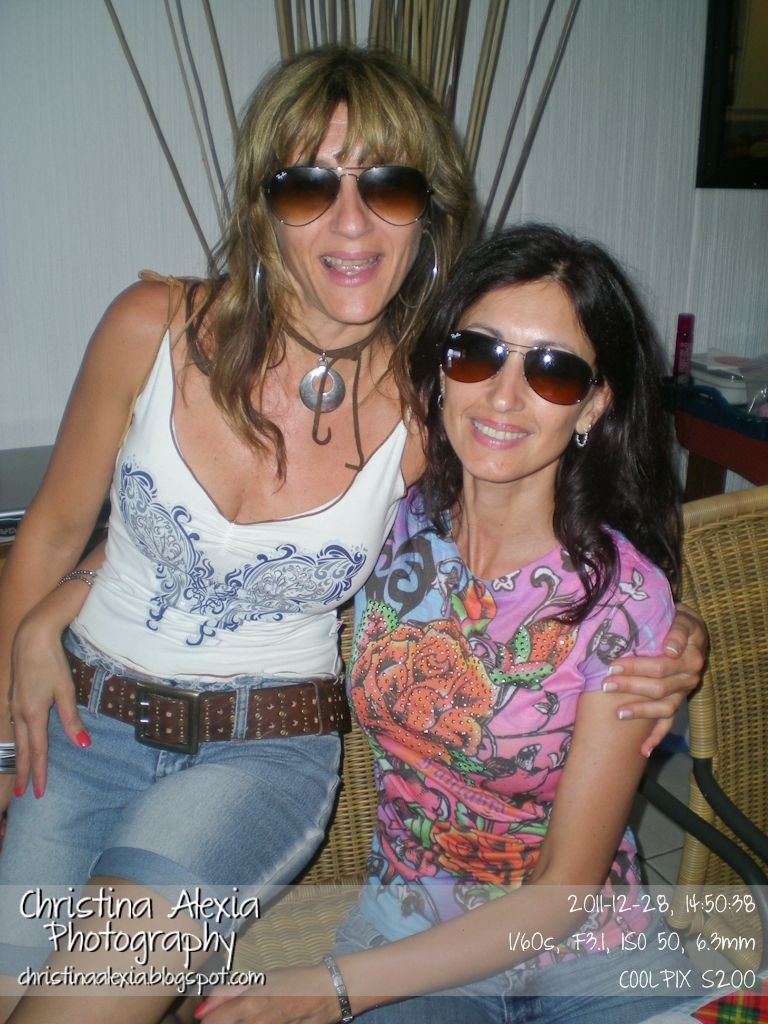 Models!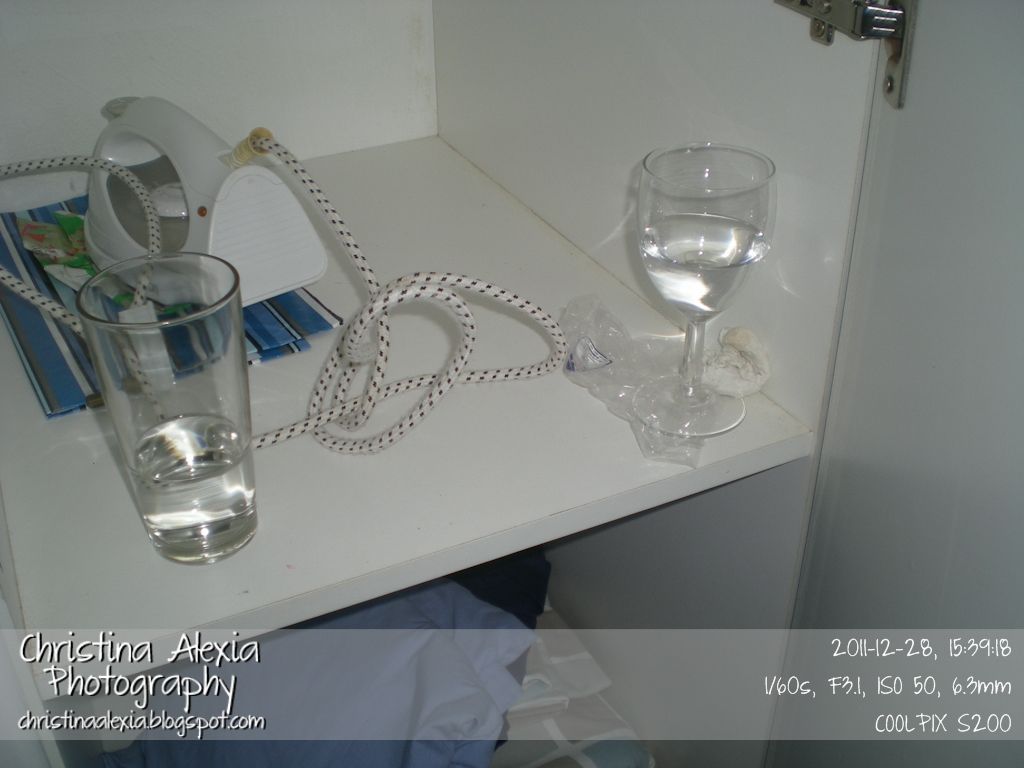 Forbidden cupboard being used as a side table.
Tiana had watched a man flying a kite yesterday and her dad got her a kite. When the rain stopped, we went to the beach so she could fly her kite, it was lots of fun!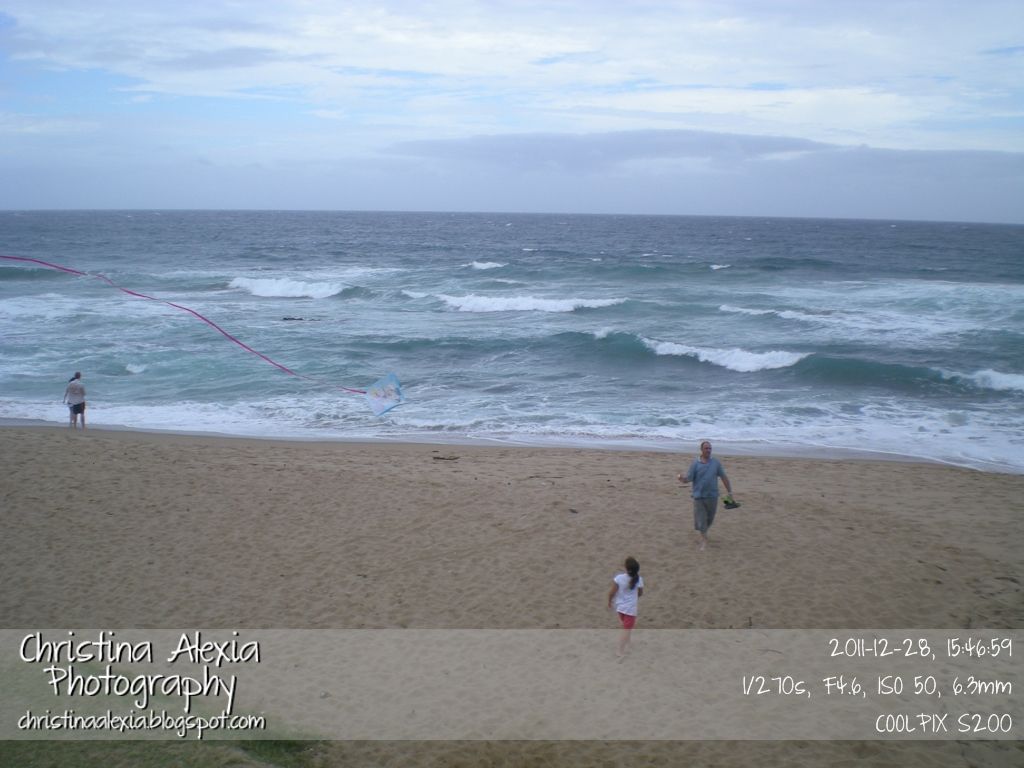 Tiana and Kreton flying the kite before we made our way to the beach.
Sewerage.
Tina was cold, and I don't blame her, it was freezing! The wind was blowing so much, we all huddled up with towels. Mario sat on the beach with his iPod and phone and basically chilled like that the entire time. My mom and I played with the sand and I cut my foot on a shell :( not too badly, but still. OUCH.
HUDDLE UP!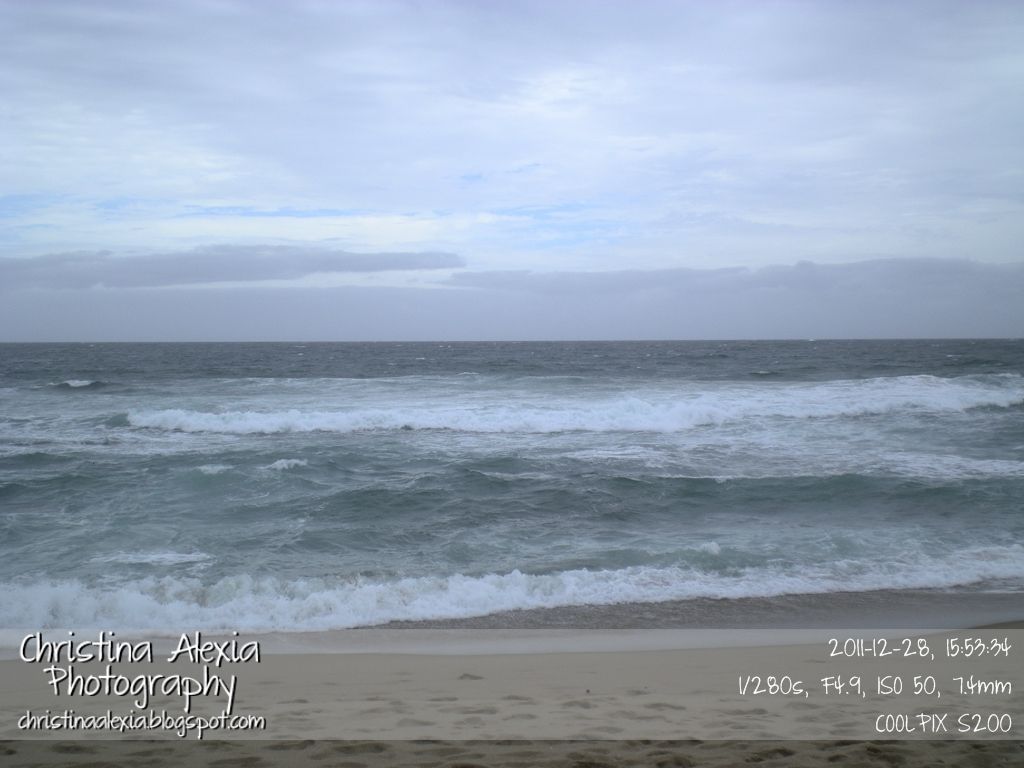 After the beach, we went to the pool. Kreton and Tiana swam and the guidos were there so we snuck a picture of them. Little step cousin has a Thomas the Train Engine towel that fits over you like a poncho and the guidos apparently laughed at her and made train sounds and she came back to the house in tears :(
I wasn't there when that happened but I was very angry! WTF! She is a child and big deal if she has a towel like that. I wish I had a towel like that! It's so cool! I gave her a big hug and told her that those people are dumb and that she has the coolest towel ever and I wish I had one but it is to small for me and she laughed. She went to shower to get warm.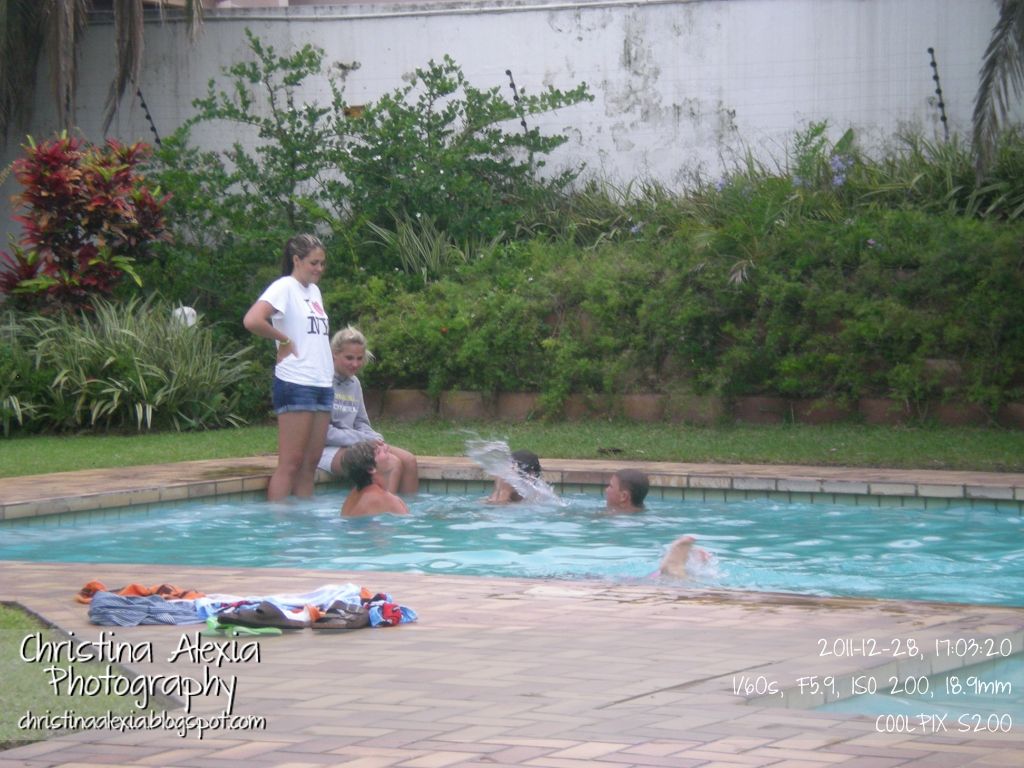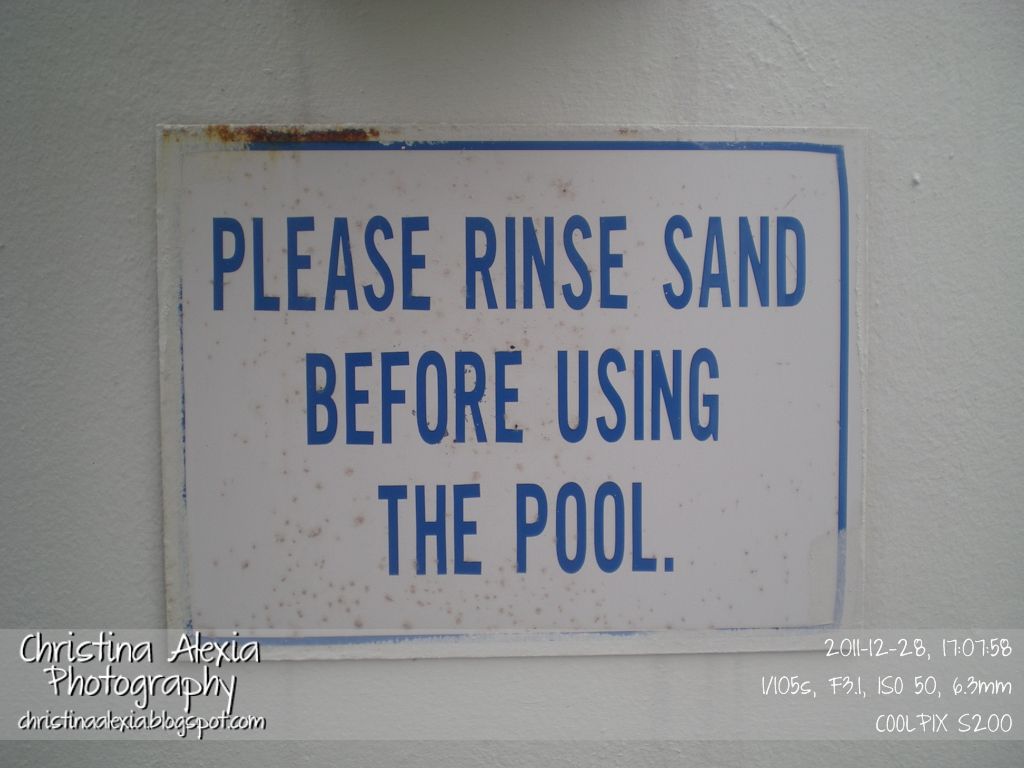 Flip yes please!! I hate swimming in a pool then feeling sand...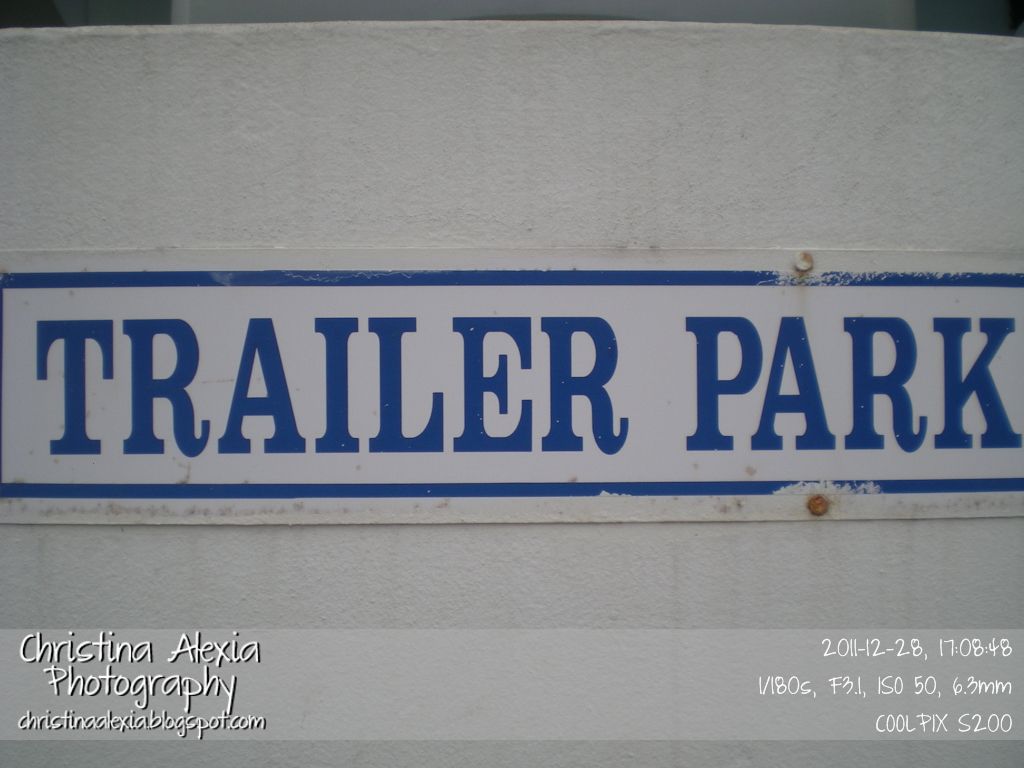 This originally says "Trailer Parking" but we thought it would be funny to pretend that it said trailer park...
We commenced the evening activities... 30 Seconds and Pictionary! We wrote our names on a paper then Tiana drew the names into two piles. She then got to choose which team she wanted to be on since she is the youngest :)
The teams ended up being: Gerry, Alessia, Kreton, me and Tiana. The other team was: my mom, Tasso, Tina, Mike and Mario.
30 Seconds was insane but our team won! Pictionary was also crazy and... Our team won again! It was lots of fun but there was so much shouting and screaming! We filmed some of the rounds, which helped when the other team accused us of cheating! HAHA! We made so much noise though, the neighbours probably thought that some weird stuff was going down in Skiathos 8 :P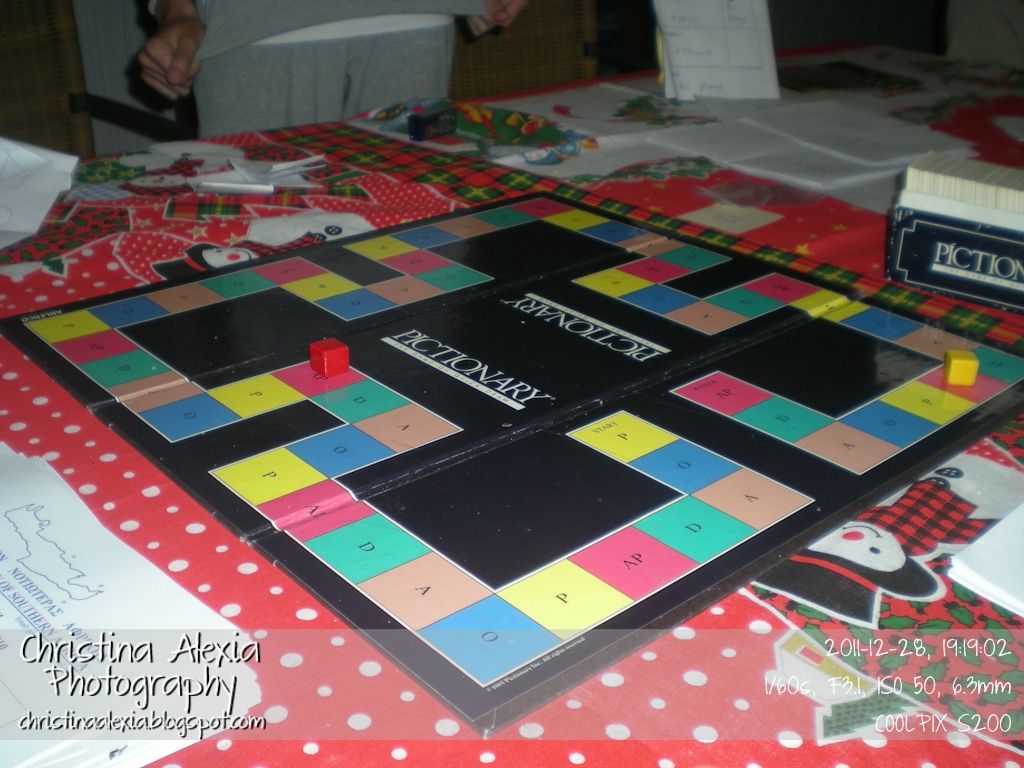 We then went crab hunting! As we got onto the beach it started to drizzle :( but we managed to catch one crab, photograph it and set it free. It was fun, but cold!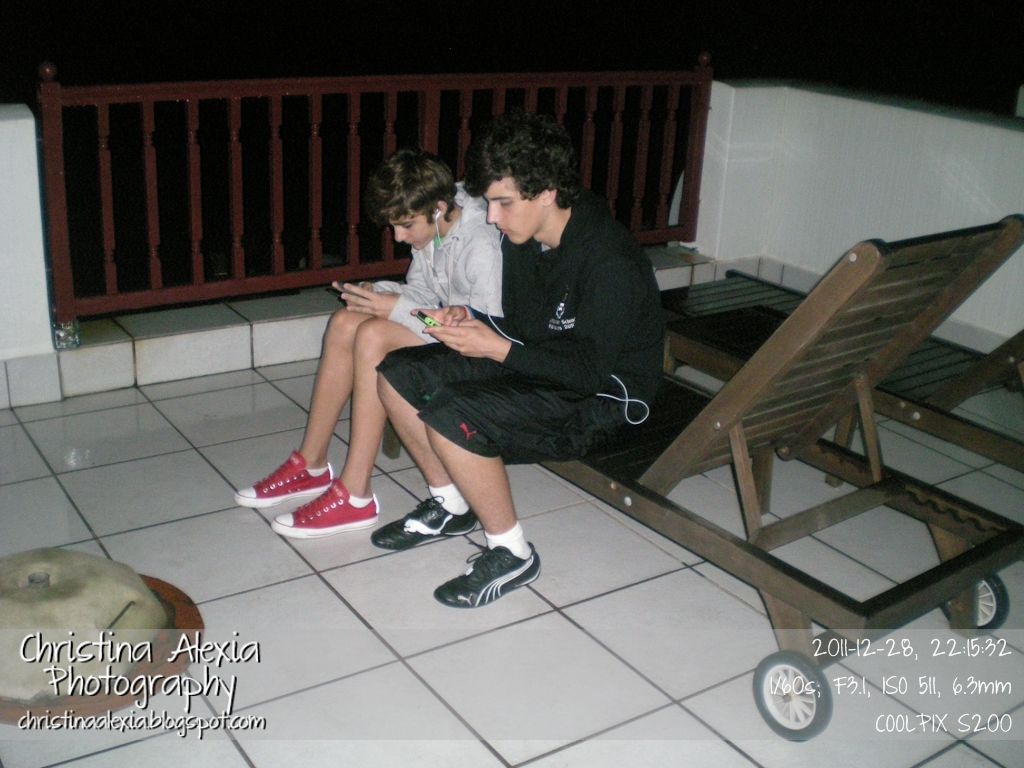 The boys sat there doing their usual thing and when they got up, they left behind their mark... Or rather, they kept the chairs dry LOL.