[Note: I've updated this post to reflect my new watermark on my photos.]
Then the sun came out! OUT OF NOWHERE! LOL!
So the rainy day yesterday dampened some of our spirit but waking up today... WOW! Scorching hot. The day began of course with the Maths lesson then Tasso and I joined everyone on the balcony to sit in the sun and relax.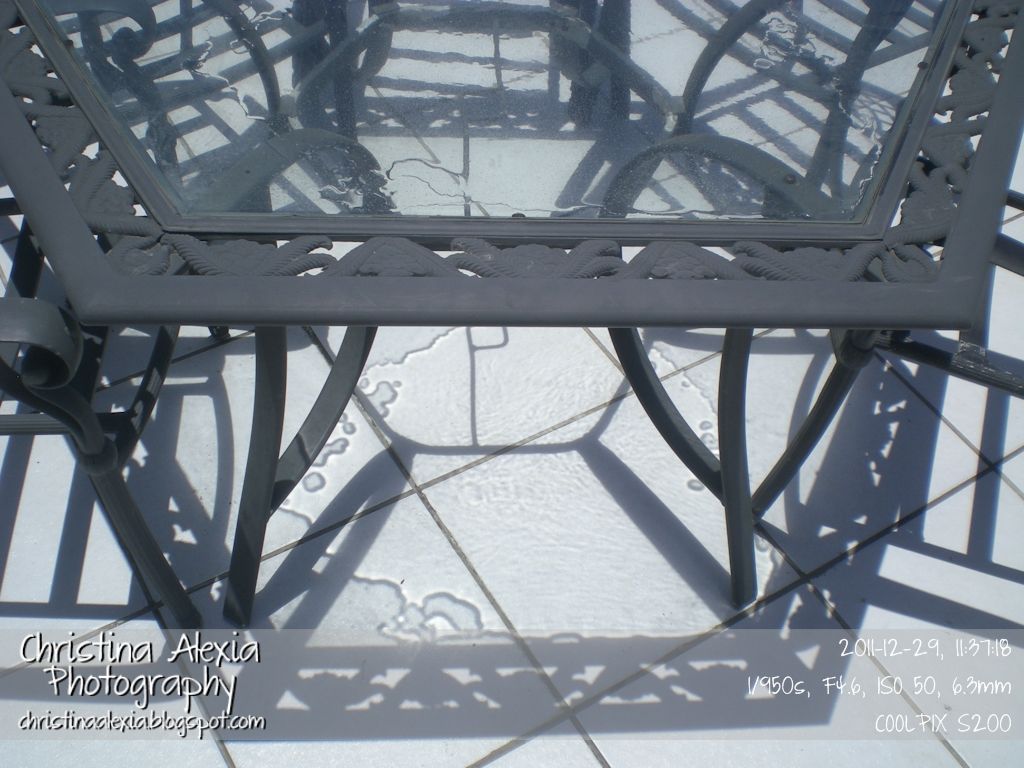 You can see the water on the table from the rain.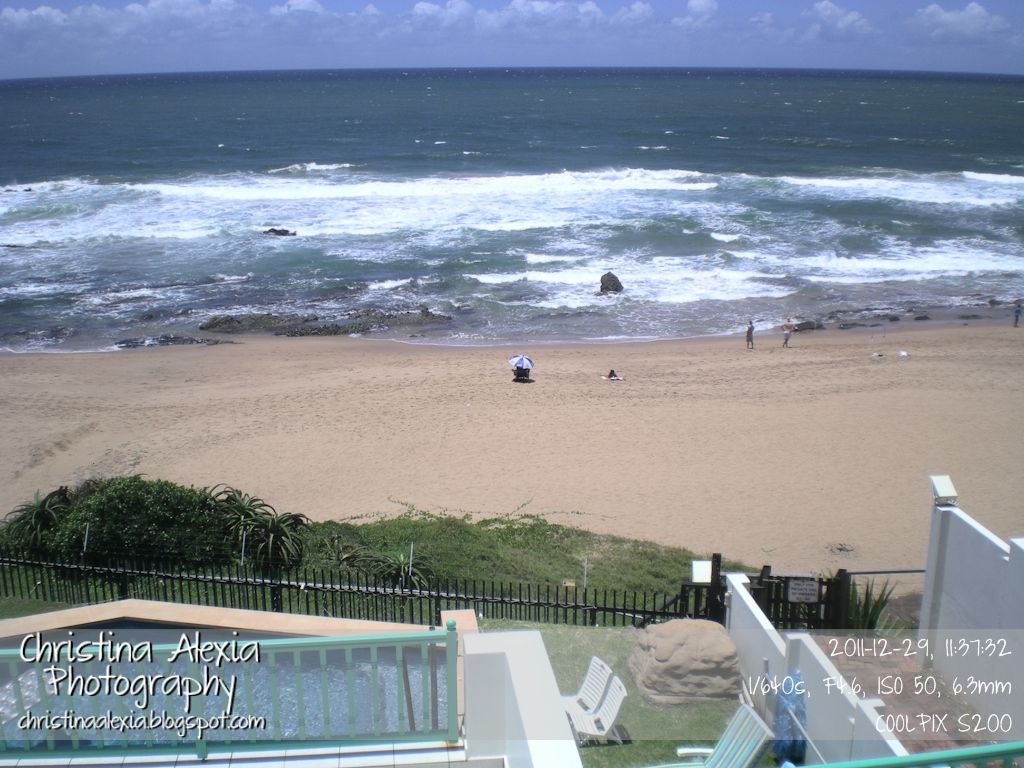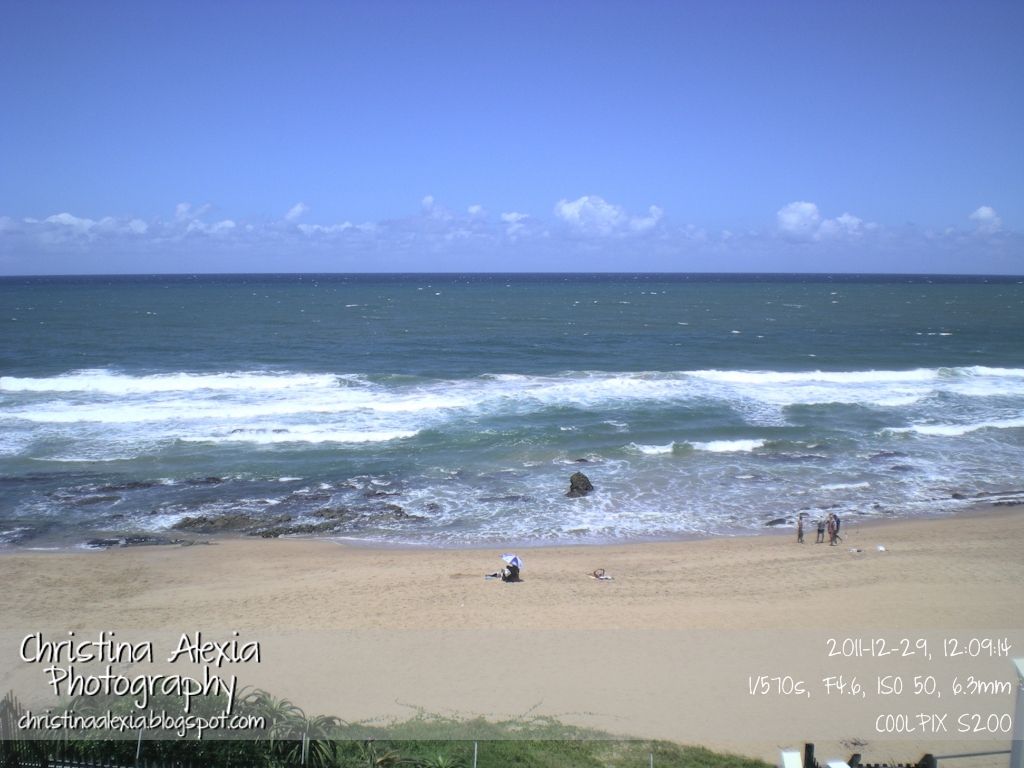 It was sooooo hot! Wow! The adults went to the beach and left us kids at the apartment while the cleaning lady was there. They told us that they would return shortly so that we could go to the beach and they'd then wait for the cleaning lady to leave.
Pappou Taki on the rocks looking for mussels.
Mussels!!
Apparently these are for Alessia's dog, Oreo, to play with.
I have no idea what happened really, but I fell asleep while tanning on my stomach and I woke up and everyone was GONE. They ditched me. I was really upset :(
Everyone on the beach after I woke up.
I was pretty annoyed that they didn't bother to acknowledge that I wasn't there with them on the beach :( I know I could've just gone down to the beach alone but by the time I woke up and stuff they'd started coming back to make lunch. Giagia Filitsa made a nice rice and mussel dish with the mussels that were collected earlier on. We went to the pool after eating lunch.
The back of my legs got sunburned which is very sore :/
We chilled after the pool and showering, watching TV and reading and stuff. Before bed, I saw this vegetable cutter had the most random "Made in" label... WESTERN GERMANY. I found this awesome and funny but everyone was in a bad mood from some argument that no one shared the fun with me :( This belongs to Giagia Filitsa.
Made in W.Germany.
That's the communal charging station. I charge all my stuff in the bedroom lol I don't want my stuff getting sticky and stuff.