[Note: I've updated this post to reflect my new watermark on my photos.]
So... Of course today started off with... Maths lesson! Yay!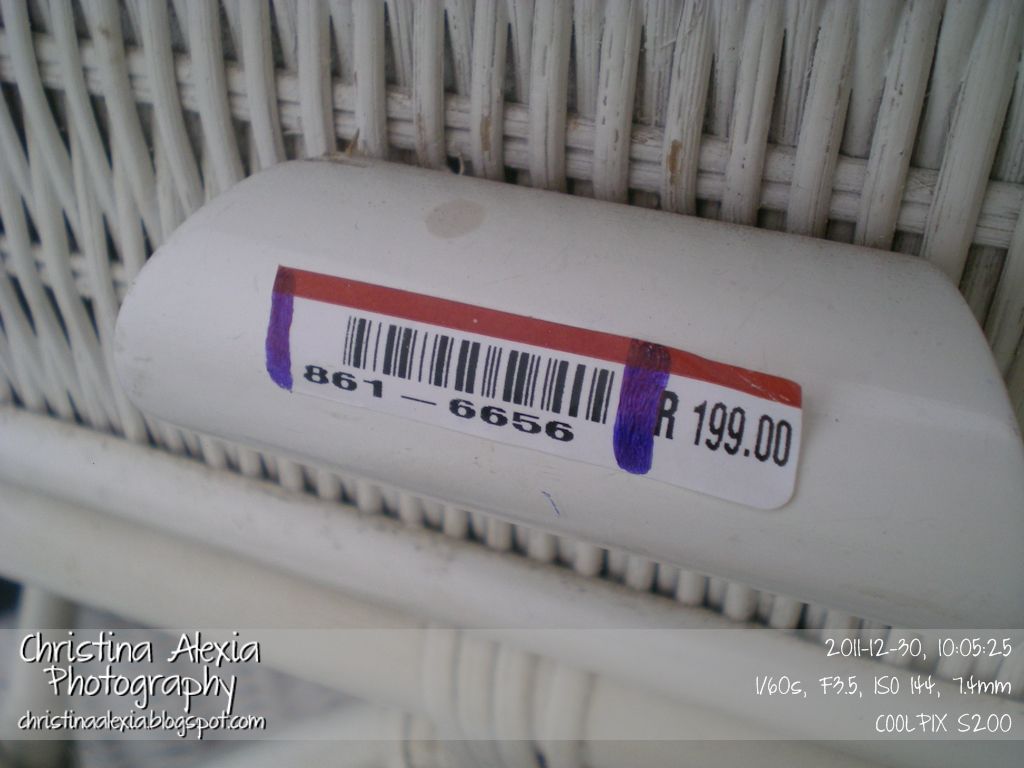 I found that sticker on the table and stuck it on the handle of the drawer. Tasso proceeded to colour it in during our lesson.
After the lesson, we went to the beach. Mike's cousins came to join us and there were a lot of us in our group. Some of the people I'd never met before (and if I have, I don't remember them). We dipped in the water where a small sort of pool had formed by the rocks and the water got rough so we headed up to the pool.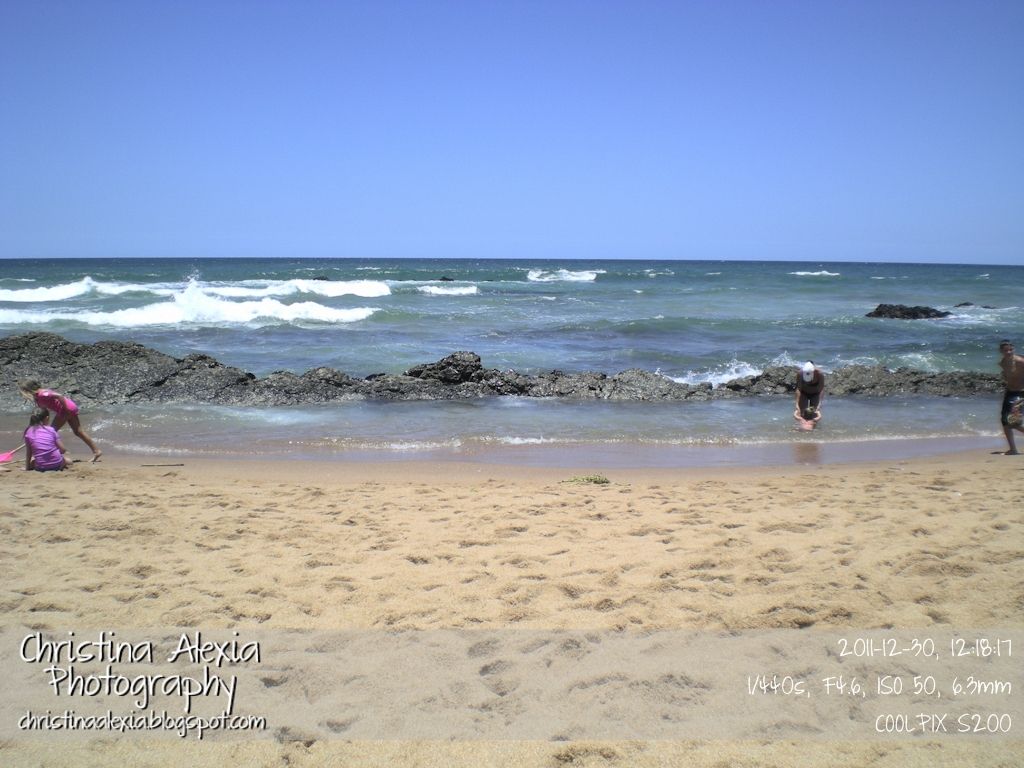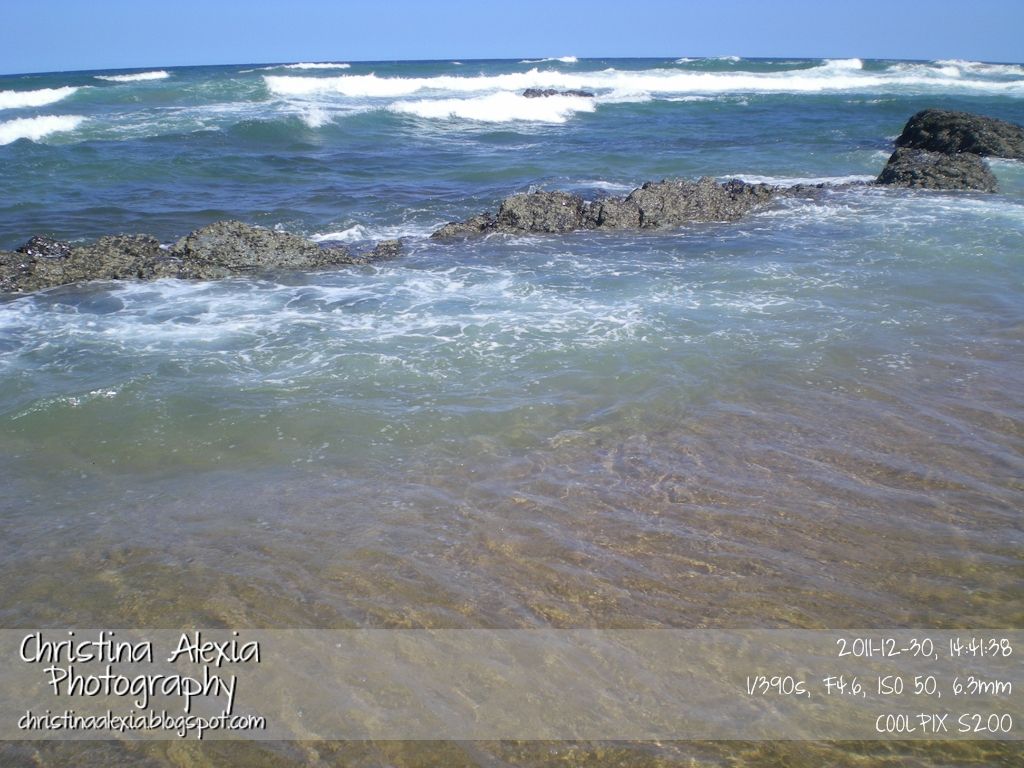 In true Ballito fashion, the fireworks for New Years start on the 30th of December (and I expect them to continue until the 5th of January). The idiots lighting them were sending some of those ones photographed above into the trees :/ it was painful to watch the stupidity.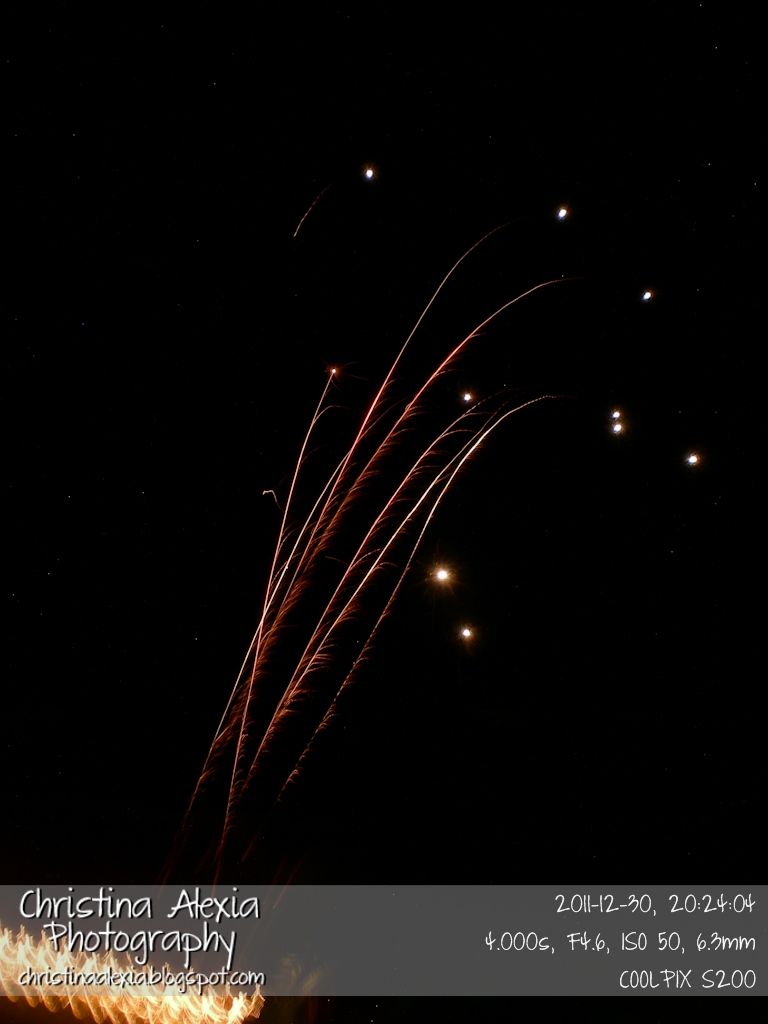 Tasso, Mario, me and Alessia.
Me, Alessia and Tiana.
Step grandmother has this thing with reading coffee cups... I don't believe in it lol. But they read coffee cups and everyone chilled and it was all good.
My mom and I made jelly which was yummy! It had peaches too :)