I've been thinking about the matte effect ever since seeing some of
Jane's
posts at
Nailside
. I had seen a matte top coat when I bought my first new polishes at the end of last month, so I knew exactly where it was.
After fetching the brother from school, we made a quick detour to the shops and I got the matte top coat, Rimmel Matte Finish, and decided to give it a try on the mani I did yesterday: an untried polish, Essence "51 Mellow Yellow", and on Essence "35 Movie Star".
I was BLOWN AWAY by how AMAZING the matte finish is! It dried super quick and looks awesome!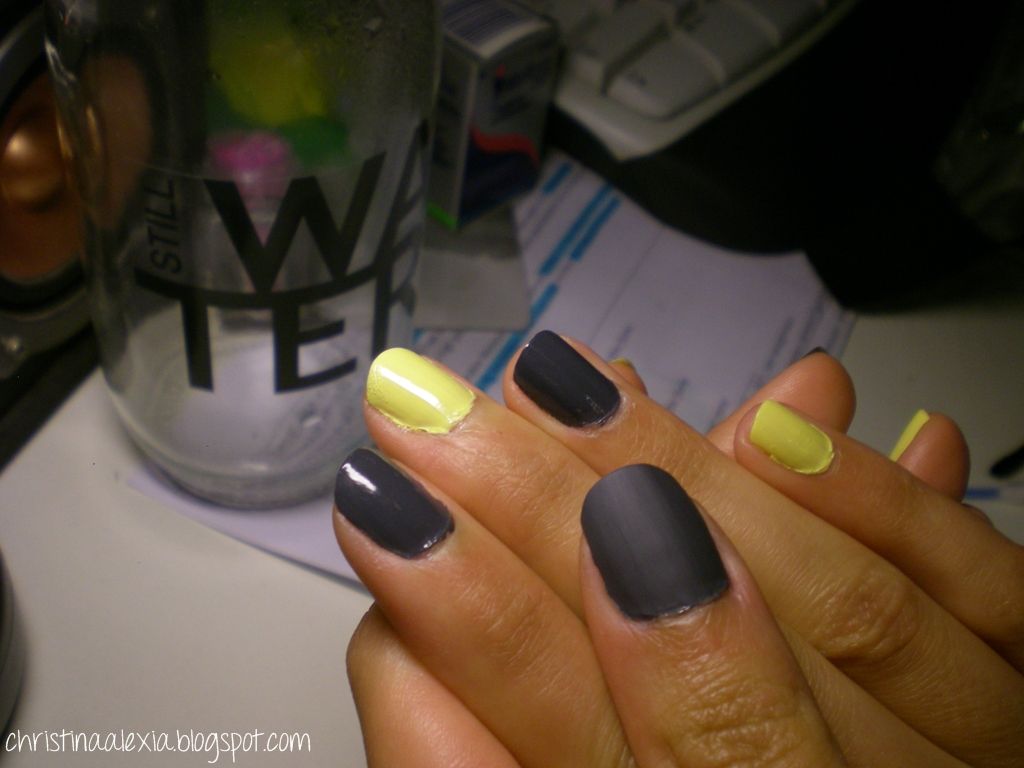 Comparing shininess to the matte, so cool!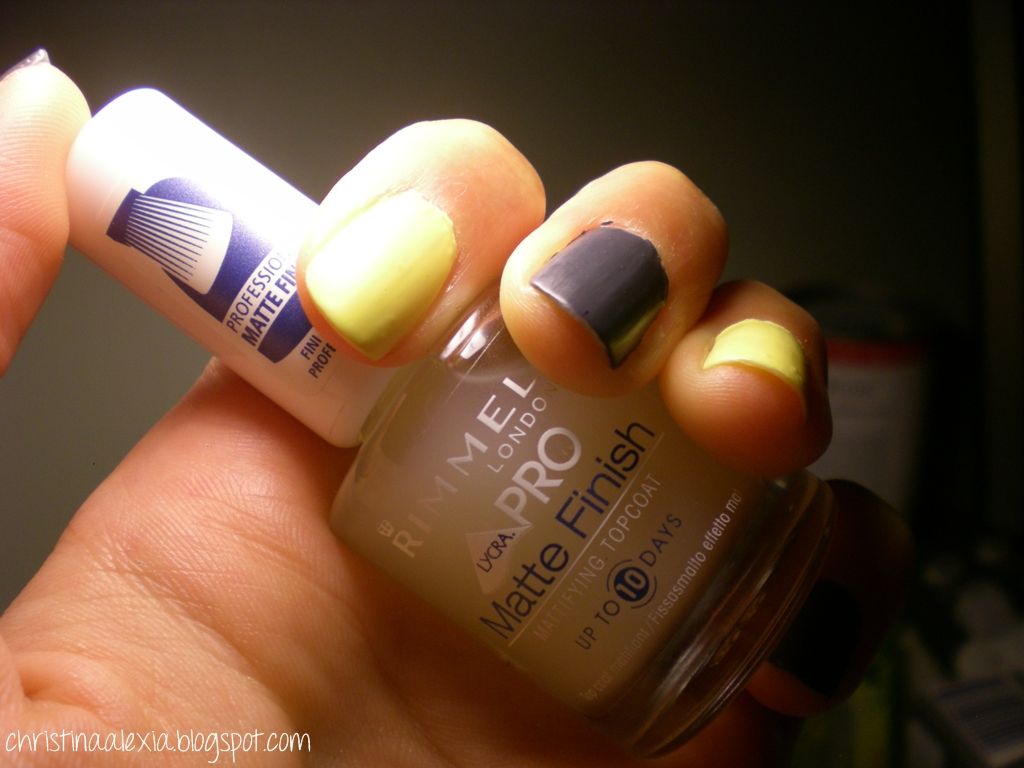 Pretty!
I also started my exams today as you may know, so I am not sure how often I'll be able to update :( I finish on the 16th of November so just this final push and it will be summer holidays!