I painted my nails on Friday with Essence "35 Movie Star". The polish looked awesome plain but I felt that I had to glitter it up... So on Sunday, I mixed some glitter eye make up and an old (but working) clear polish... This is the result.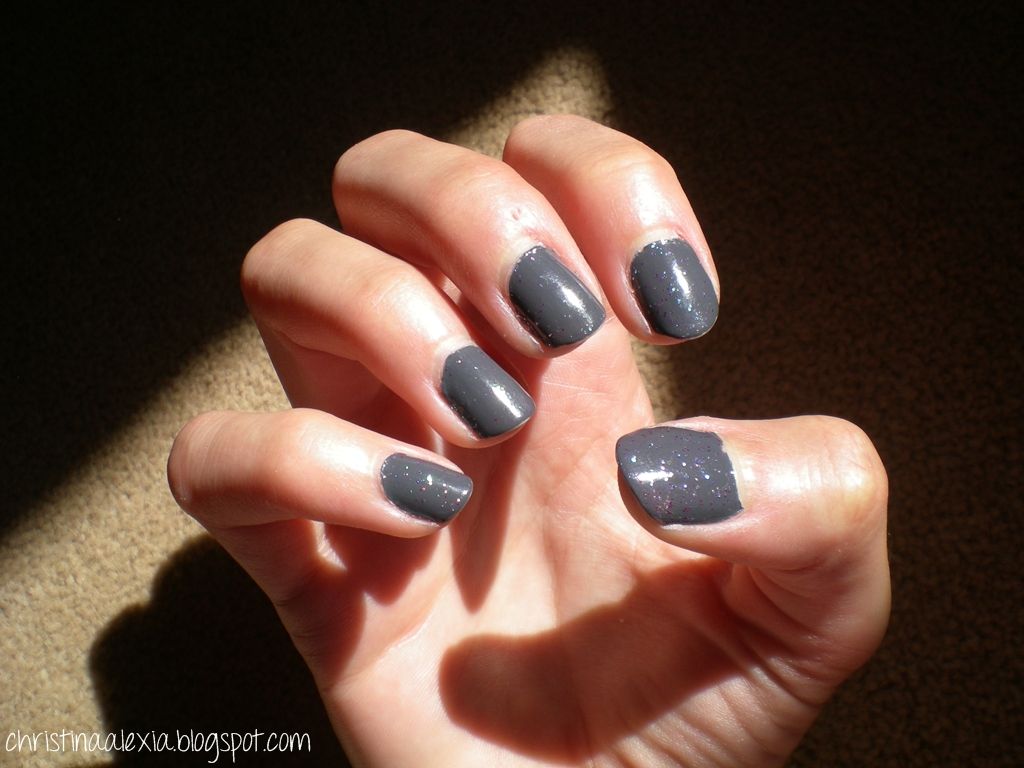 The glitter came out better looking on my right hand.
NOT as spectacular as I had hoped. The franken I attempted to make went goopy and unusable after the glitter sat in it for a while. I actually struggled to use it. The colours were pretty though and I hope to create a similar look with a proper glitter top coat or then at least make one that doesn't mess up so badly!
The grey on its own was lovely though :)
Until next post, keep well!