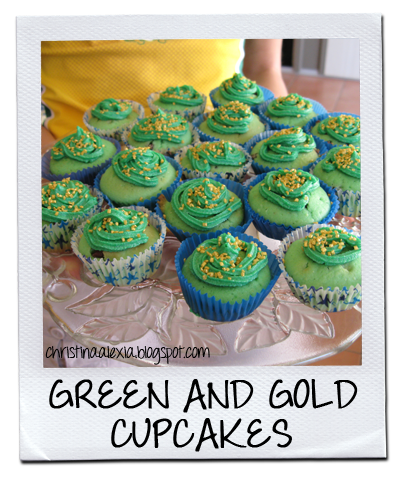 On Friday night before I went to bed, I had an intense feeling to bake something. I decided that cupcakes would be awesome. But what kind? I thought of how on Sunday we'd have people over to watch the first game that South Africa would be playing in the Rugby World Cup, and my idea of Green and Gold Cupcakes was born!
So on Saturday, we embarked on the journey to make the cupcakes! I won't talk a lot, just show the pictures... We made three batches: two with "normal" (wheat) flour and one with rice flour.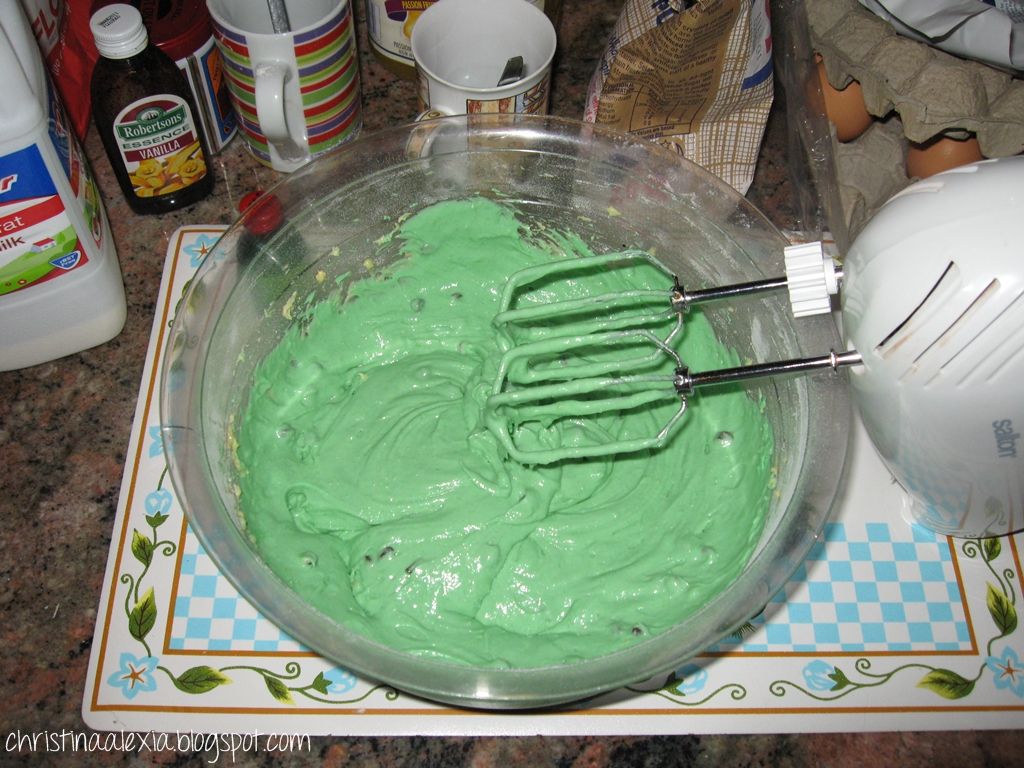 Green batter! Not as dark as the Springbok's green but good enough.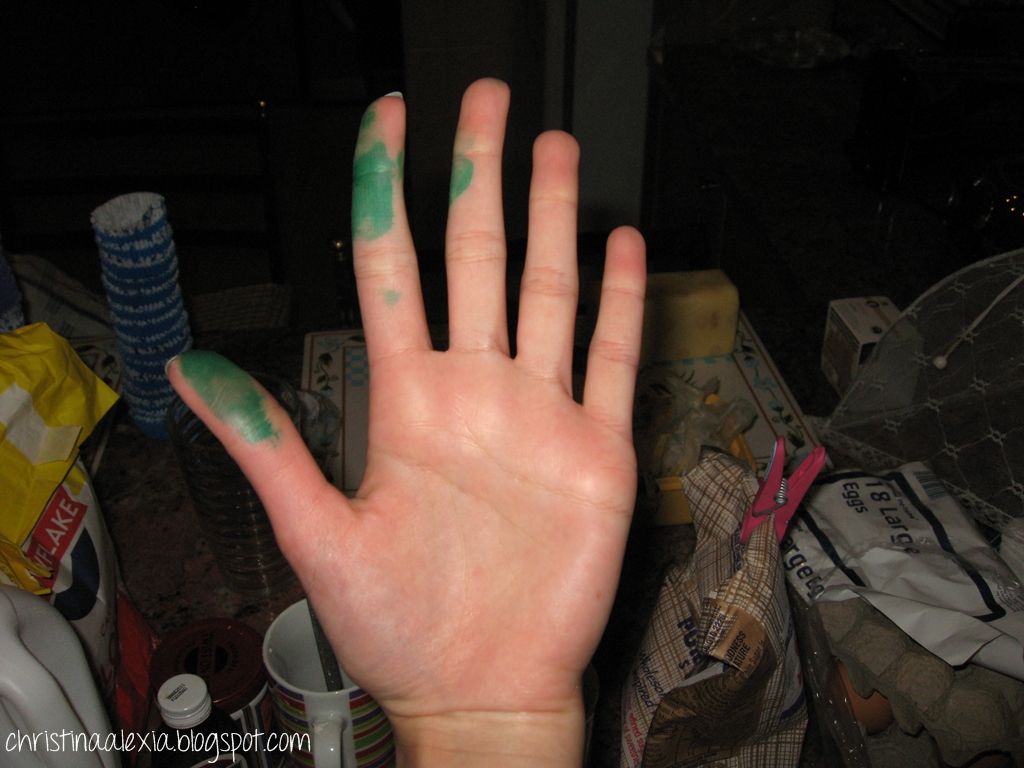 Getting colourant on your hand is not cool.
Normal flour cupcakes!
They look a bit burned but they (apparently) tasted awesome!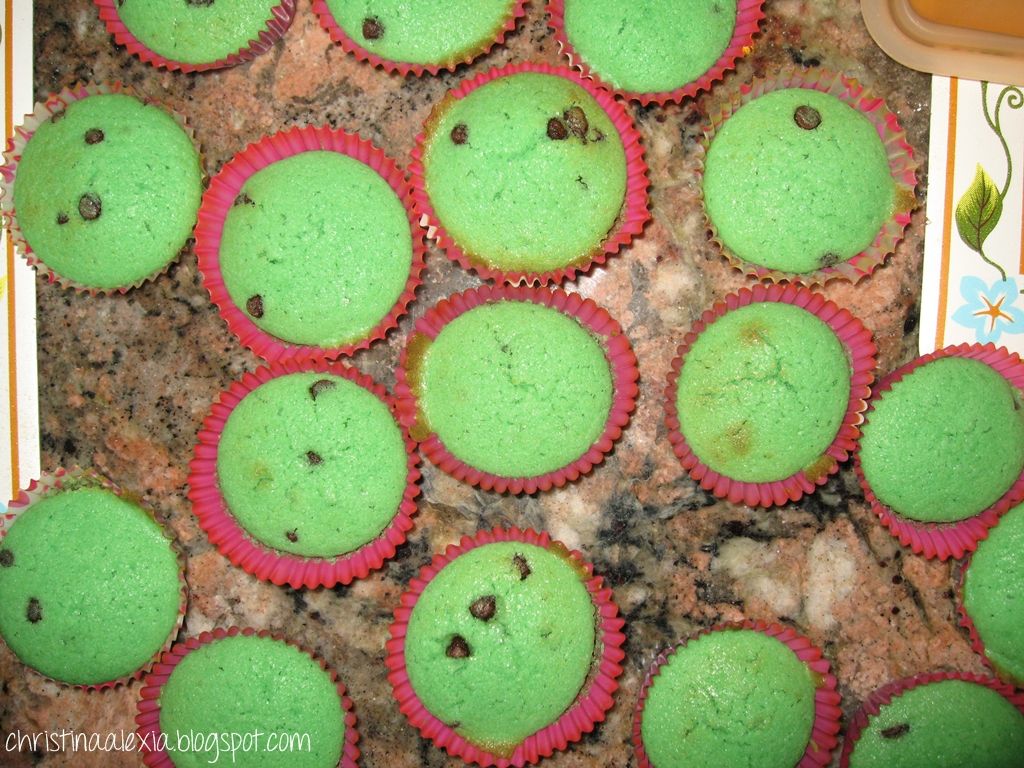 Special cupcakes!
We used blue and purple cupcake papers for the normal cupcakes, and pink ones for mine.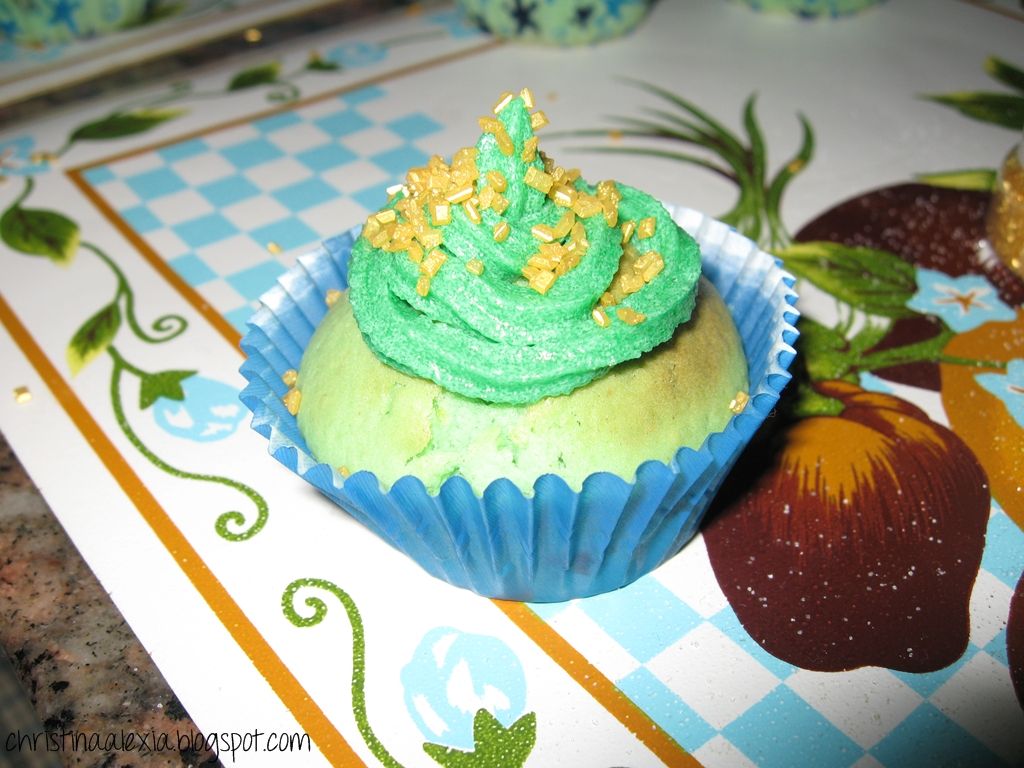 All iced and pretty!
It was the first time I used a icing pipe, so some of the cupcakes were iced wonky and my mom made me laugh a lot.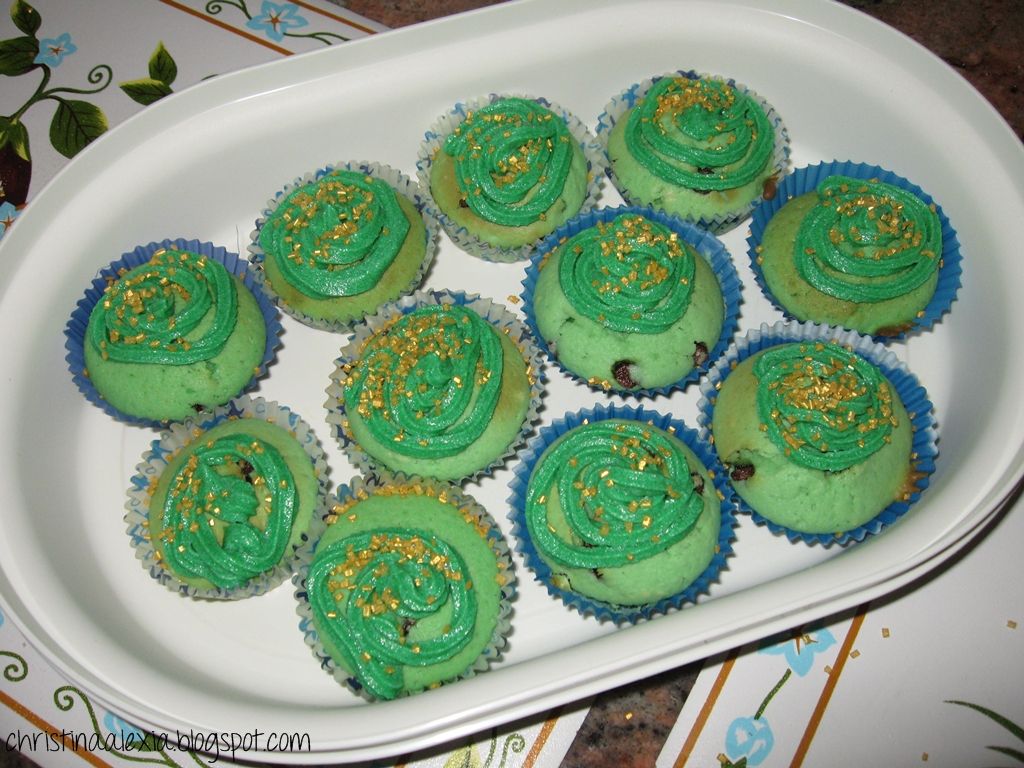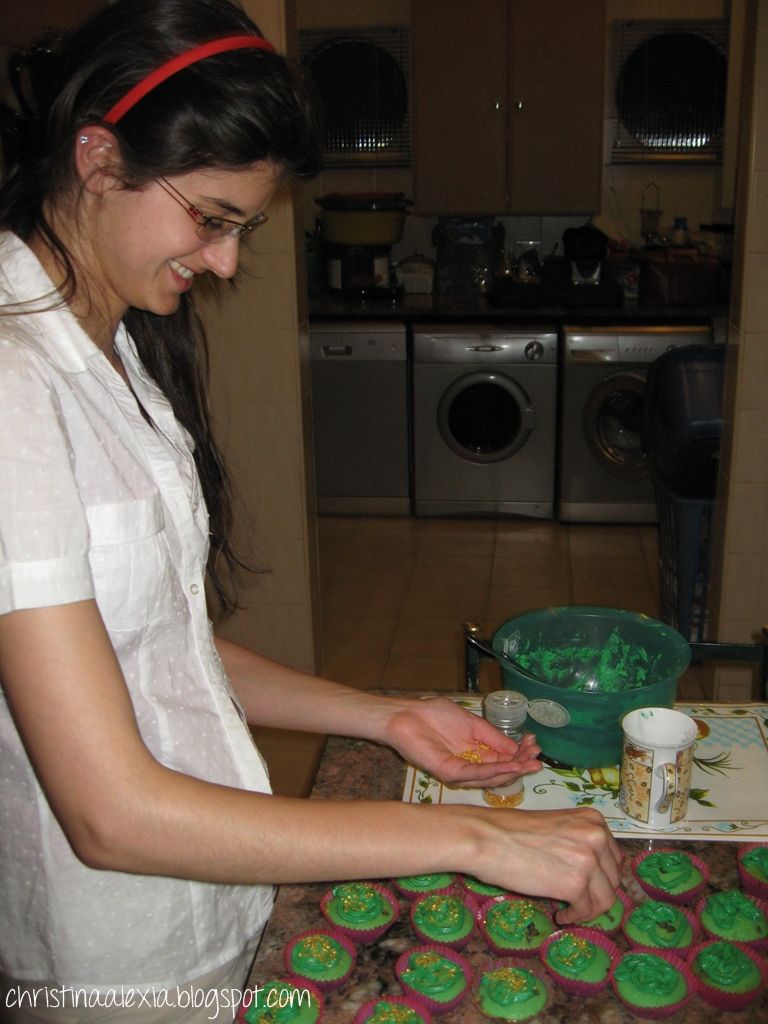 Me decorating the iced cupcakes and laughing about something.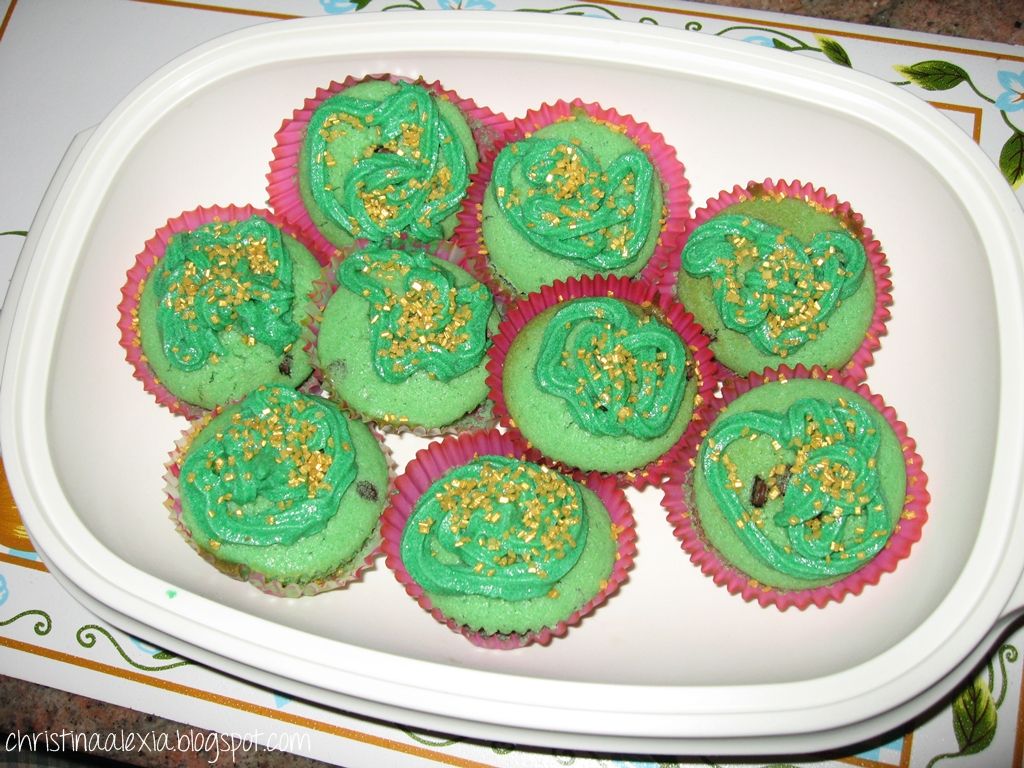 NOM.
Four hours and 87 cupcakes later!
The match was at 10:30am so it was an early morning for all. Though it was a lot of fun...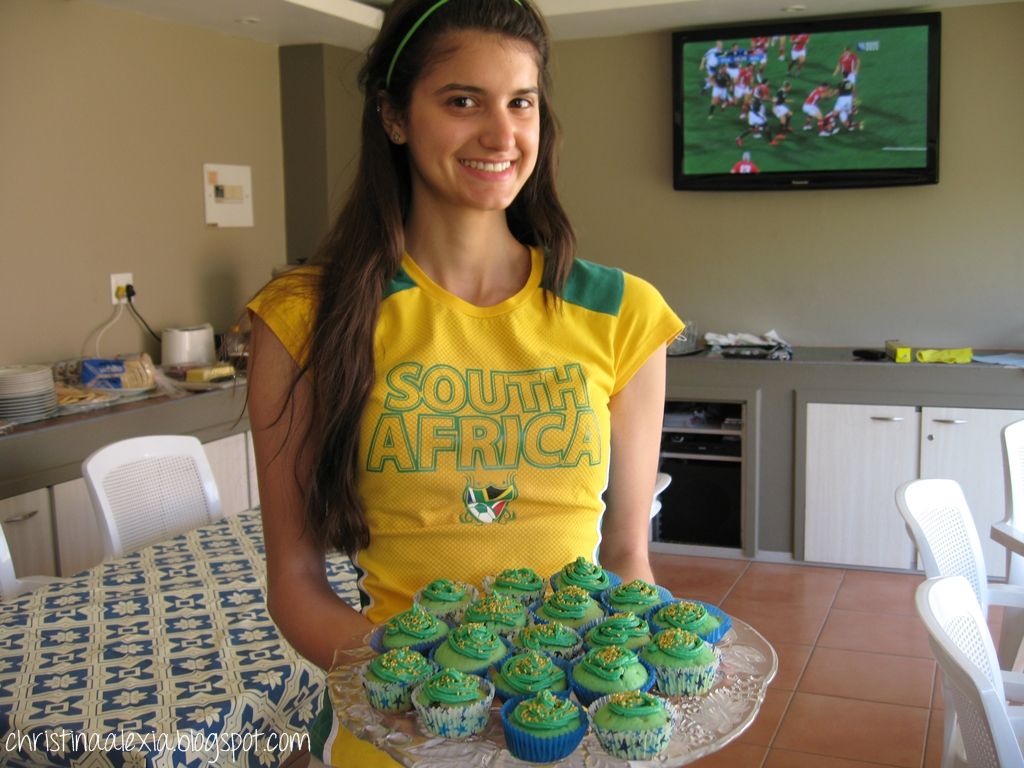 Cupcakes ready to be eaten! GO BOKKE! (Match underway in background.)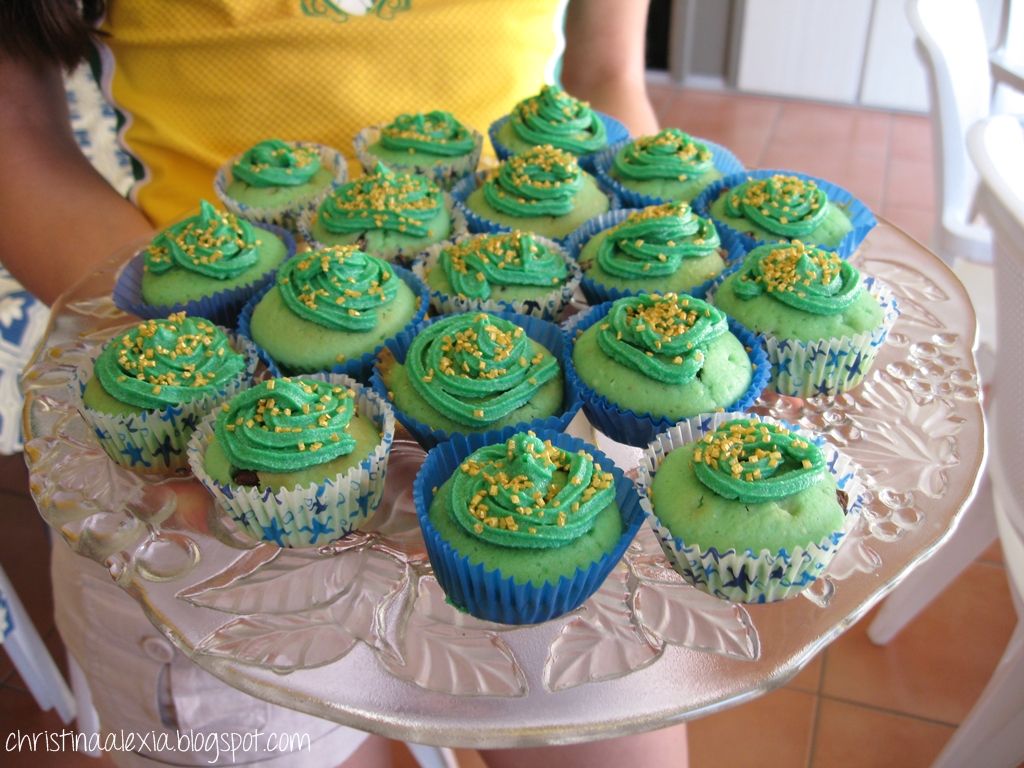 Closer photo.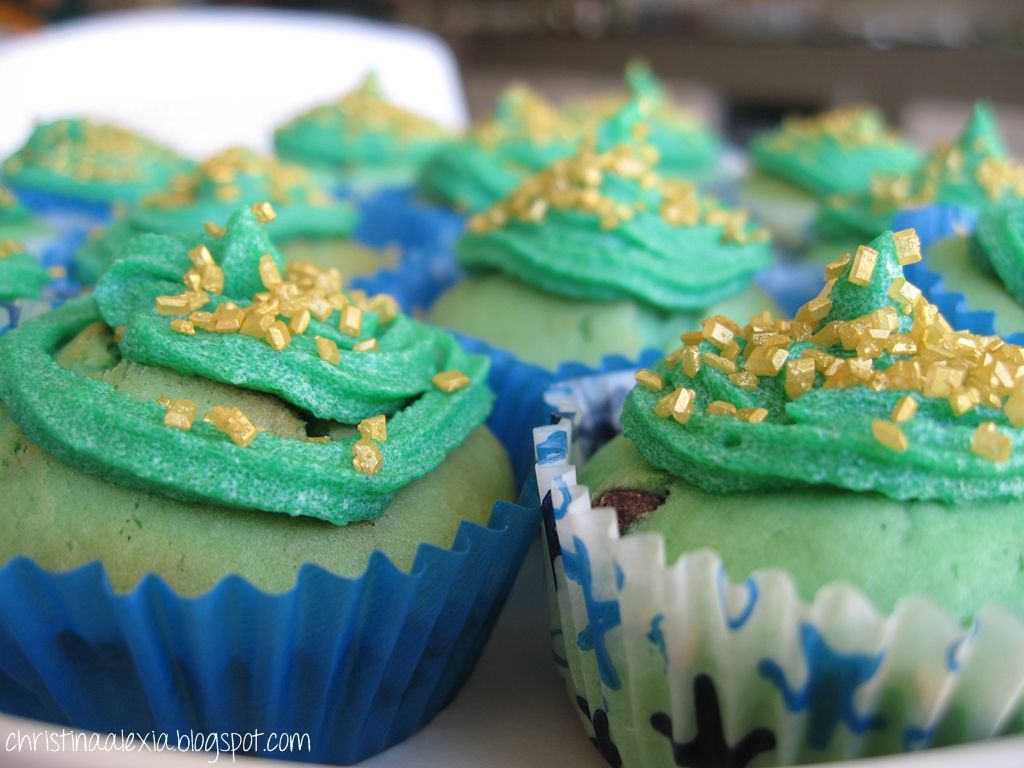 Closeup.
Everyone loved the cupcakes which makes me so happy :) What was even better was that we beat Wales 17 - 16 so everyone was in an extra happy mood!
So here you go, my awesome cupcakes to support the Springboks!